How to Buy Algorand (ALGO )
Make your investments work for you: Buy and sell Algorand and 40+ cryptocurrencies instantly.
Just 3 easy steps to start investing in Algorand
Create your account
on Blocktrade

Sign up on the website, and verify your account with complete information.
Select a payment
method

Select whether you want to purchase ALGO with PayPal, Google Pay, etc.
Start buying
Algorand

Choose ALGO , select how much you want to buy, and make your first investment.
Learn more about Algorand
What is Algorand ?
ALGO is the symbol by which the Algorand cryptocurrency is traded in the cryptocurrency market. It is the local currency of the Algorand blockchain and the symbol through which you can find information related to Algorand cryptocurrency on exchanges.
Check out ALGO official website for more information and updates.
What is ALGO ?
Algorand is a quality blockchain project and it is easy to see why it has a huge audience in the crypto community. This protocol is designed for high performance and comes with fast transactions and low fees. It has a very knowledgeable team behind it, led by Micali, an MIT professor, which gives them credit. It is easy for developers to use as it supports many programming languages. There are no obvious weaknesses in Algorand. It has strong competition with a number of smart-contract blockchains. In fact, Algorand is a good choice when it comes to investing in digital currencies with growth potential.
In general, ALGO is very good in terms of fundamental analysis and volume of currency transactions. In July 2019, Algorand's price was around the $0.56 mark. Beginning in 2021, the currency began to experience a bullish trend. A multi-year high of $1.71 was reached on February 12th, 2021, after it had been trading at a price of around $0.56 for most of January.
This increase might have had several causes. There was an increasing demand for stablecoins at the start of 2021. Stablecoins combine the stability of fiat currency with the decentralized nature of cryptocurrencies. Algorand emerged as a competitive alternative for stablecoin issuers at the beginning of 2021 because Ethereum had high gas prices. Later, El Salvador declared on August 31 that Algorand would serve as the foundation for its cryptocurrency infrastructure. At that time, the coin was trading for about $1.112. The cost quickly increased over the next few days, reaching a new post-launch record high of $2.38 on September 12, 2021. As the crypto market started to experience fluctuations in 2022, ALGO as well has experienced all-time lows. But just like in 2021, ALGO saw some recovery when file sharing software developer LimeWire chose Algorand to power its NFT marketplace. As it can be seen through ALGO's growth pattern, important news and collaborations can greatly affect its price. On that note, FIFA announced its partnership with Algorand at the start of May, making the network the organization's official blockchain platform and source of its official blockchain-supported wallet. Some crypto market professionals predict that ALGO price in 2030 might even reach up to $4 mark. You should keep in mind that the psychology of users greatly drives the crypto market sentiments. We recommend you to do your own research and get help from experts before investing.
Is Algorand reliable
For a public blockchain where all users can safely transact, hold valuable assets, and create reliable enterprise applications, security is a must-have. Algorithms in Algorand maintain protection against intrusions on the network at the level of the proof-of-stake protocol. All while, it preserves the security of each user's account.  According to Argoland's security team, for a user to take part in the proof-of-stake protocol, their account must be active. Online users do not use their private payment methods, such as credit cards and their signing keys. Instead, a user must create and register a secret participation key. An online account may propose and confirm blocks using this key. After a predetermined number of rounds, the participation key expires and must be replaced by a new one in order to continue participation. The spending key (the keys they use to sign transactions and spend their stake) and the participation key of a user are additionally separated. Therefore, even if a user's participation keys are compromised, their stake is still secure.
It is worth mentioning that Algorandy is a decentralized open-source network that uses a two-layer architecture in order to achieve scalability, security and decentralization. Algorand's key aim is to create full decentralization with high security and scalability while achieving 1000 transactions per second and fast block finalization.
After you've bought ALGO
By owning Algorand's currency you would be able to: pay for transactions, purchase on-chain items such as NFTs, purchase goods and services, participate in DeFi as an investor, participate in governance, and earn rewards, secure proof-of-stake protocol among participation nodes, and even invest in order to gain profits.
Your entry to the world of crypto
Other Methods of buying Algorand
ATM
If there is any crypto ATM near you, it is possible to buy some coins with these machines and you should check to see whether it sells Algorand or not. However, the process is not as simple as it seems. Furthermore, the ATM rates are somehow more than other methods.
Direct Purchase
You can buy Algorand directly from another person over the web.
Exchanges
Crypto Exchanges are the safest places for buying Algorand. You can use Blocktrade as a cheap, secure, and global exchange to buy ALGO . You don't need to pay any trading fee while using Blocktrade exchange. Sign up for free, create an account, and purchase ALGO with a few clicks.
Blocktrade is available in 100+ countries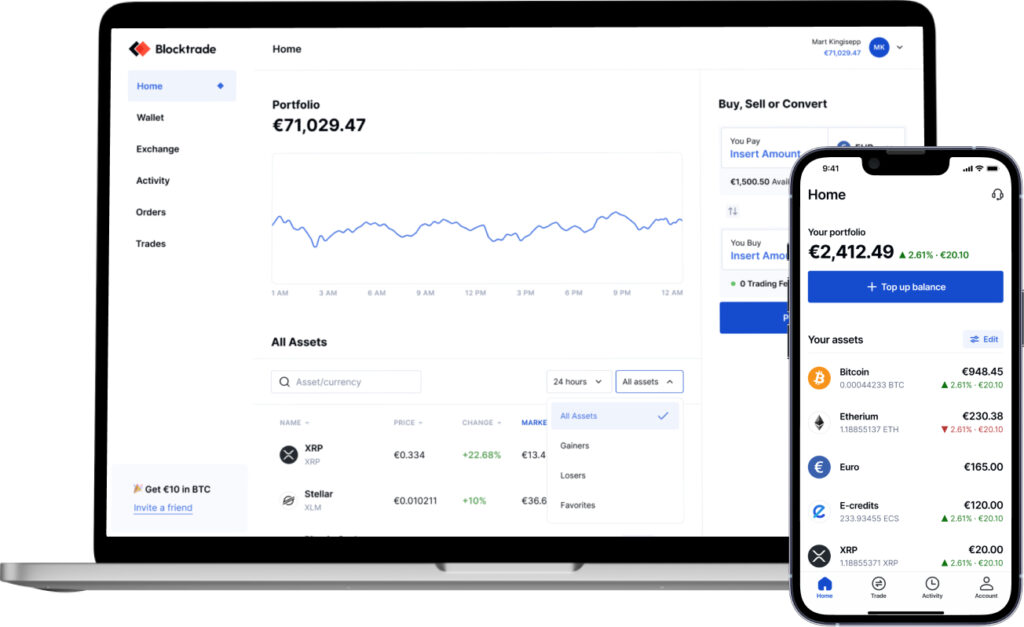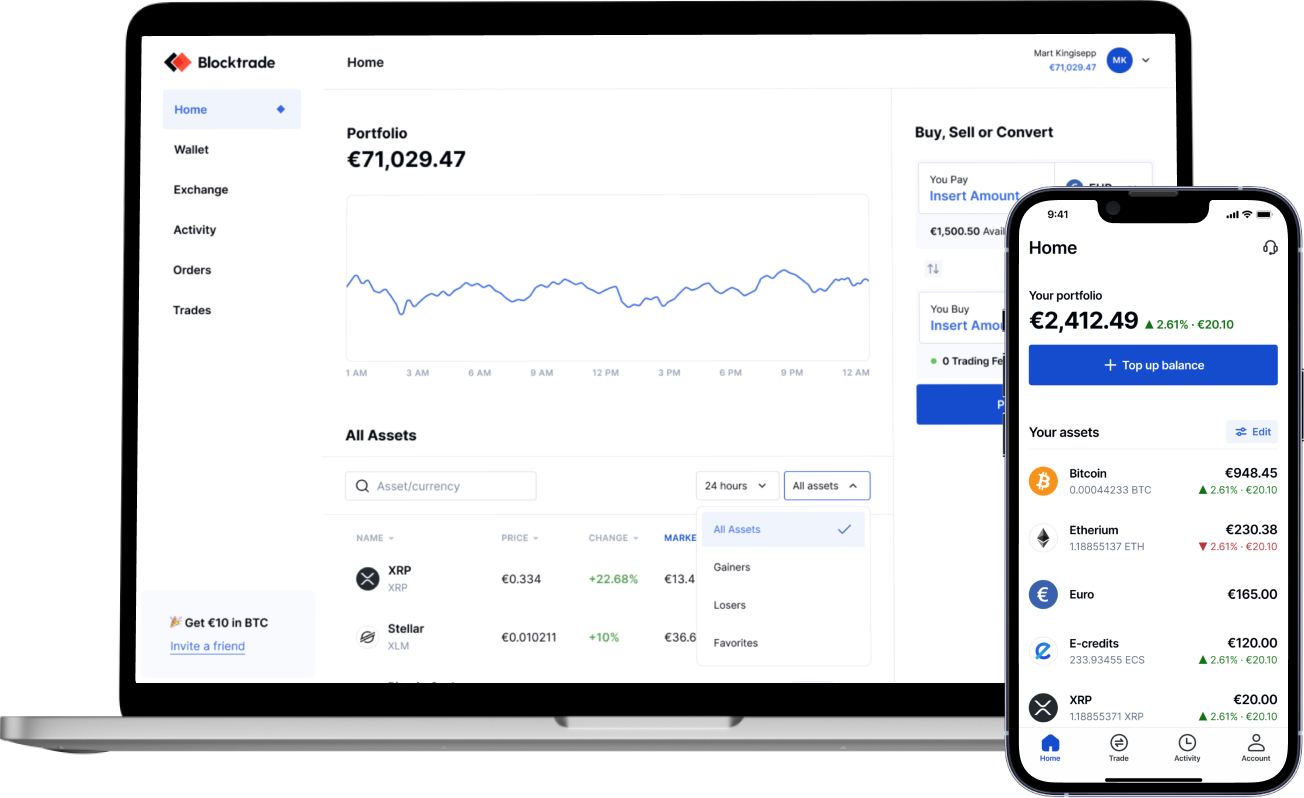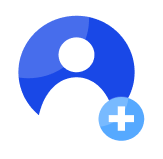 Sign up and verify your Blocktrade account
You'll need a username, email address and a strong password to sign up on Blocktrade. Then, you'll be guided to verify your account.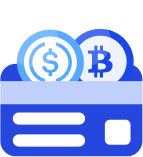 Deposit ALGO to your Blocktrade account
To sell Algorand on Blocktrade, generate a deposit address and transfer the desired amount - just as simple as sending it to any Algorand address.
Start selling Algorand!
Once you deposited your Algorand in your Blocktrade deposit address, you'll be able to sell your ALGO .
Frequently asked questions
Start earning from your investments in Algorand
Sign up to our platform to get started