How to Buy Ethereum Classic (ETC)
Make your investments work for you: Buy and sell Ethereum Classic and 40+ cryptocurrencies instantly.
Just 3 easy steps to start investing in Ethereum Classic
Create your account
on Blocktrade

Sign up on the website, and verify your account with complete information.
Select a payment
method

Select whether you want to purchase ETC with PayPal, Google Pay, etc.
Start buying
Ethereum Classic

Choose ETC, select how much you want to buy, and make your first investment.
Learn more about Ethereum Classic
What is Ethereum Classic ?
Ethereum Classic is a decentralized blockchain platform that allows people to build and use decentralized applications (DApps) that run on the blockchain. Like Bitcoin, no one controls and owns this network. Ethereum Classic is an open-source project and uses smart contracts that are managed by its community around the world. Unlike the Bitcoin protocol, ETC is designed to be adaptable and flexible; Therefore, it is easy to create new applications on the platform of Ethereum Classic. After the infamous DAO hack, the Ethereum Foundation implemented a new version of the Ethereum main net on July 20, 2016 with controversial events. In the new version, the hacked DAO was completely erased from the blockchain history. The Ethereum Foundation registered a new brand name and chose the code ETH. The old version also continued to work under the name of Ethereum Classic (ETC). It can be said that Ethereum is a fork of Ethereum Classic.
Ethereum Classic followed the original rules of the network and maintained the Ethereum line of thought. The people who continued ETC were defenders of the immutability of the blockchain and opposed Ethereum forks with the slogan "code is law". Since the creation of the project, many improvements have been made to the Ethereum Classic network. The main goal of this project is to become a global payment network using smart contracts. Contracts that operate without centralized governance. In addition, Ethereum Classic wants the network's coin to become a currency for storing value and the implementation of trading.
Learn more on Ethereum Classic official website.
What is ETC ?
The symbol for Ethereum Classic (ETC) is "ETC". It is a cryptocurrency that is used as a digital token for transactions on the Ethereum Classic blockchain. Cryptocurrency symbols such as ETC, are used to identify and distinguish different digital currencies from one another. They serve as a shorthand for the currency's name and help to simplify the process of referring to and searching about it. The Ethereum Classic tokens can be easily identified and represented by using ETC among the investors and traders of the cryptocurrency market.
Is Ethereum Classic reliable
Ethereum Classic's security is considered to be strong due to its decentralized nature and use of a proof-of-work consensus algorithm. Therefore, Ethereum Classic's safety is similar to its security in that it is dependent on the underlying technology of the blockchain and its decentralized network. However, the term "safety" also includes measures taken to secure user funds, such as using secure wallets and avoiding phishing scams. Overall, users should follow best practices for cryptocurrency safety and stay informed about potential security risks in order to ensure the safety of their Ethereum Classic holdings.
After you've bought ETC
Ethereum Classic token is used as a store of value and as a medium of exchange in the same way as other cryptocurrencies, it is an instrument to implement digital transactions and it can be used to pay for goods and services or be traded on cryptocurrency exchanges. Additionally, ETC can be used to develop decentralized applications on the Ethereum Classic blockchain.
Your entry to the world of crypto
Buy Ethereum Classic at your ease
Payment Methods to Buy Ethereum Classic
Other Methods of buying Ethereum Classic
Where can I buy Ethereum Classic
ATM
If there is any crypto ATM near you, it is possible to buy some coins with these machines and you should check to see whether it sells Ethereum Classic or not. However, the process is not as simple as it seems. Furthermore, the ATM rates are somehow more than other methods.
Direct Purchase
You can buy Ethereum Classic directly from another person over the web.
Exchanges
Crypto Exchanges are the safest places for buying Ethereum Classic. You can use Blocktrade as a cheap, secure, and global exchange to buy ETC. You don't need to pay any trading fee while using Blocktrade exchange. Sign up for free, create an account, and purchase ETC with a few clicks.
Blocktrade is available in 100+ countries
How to sell Ethereum Classic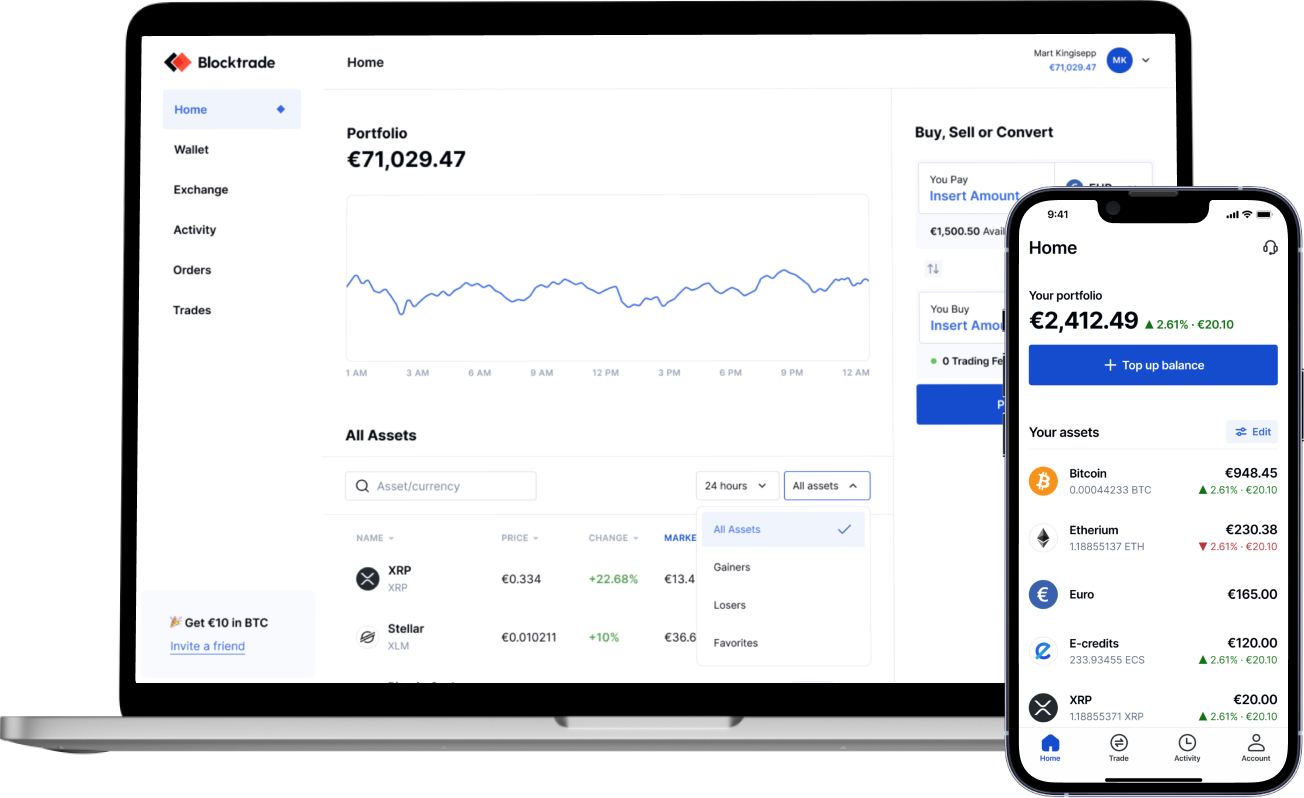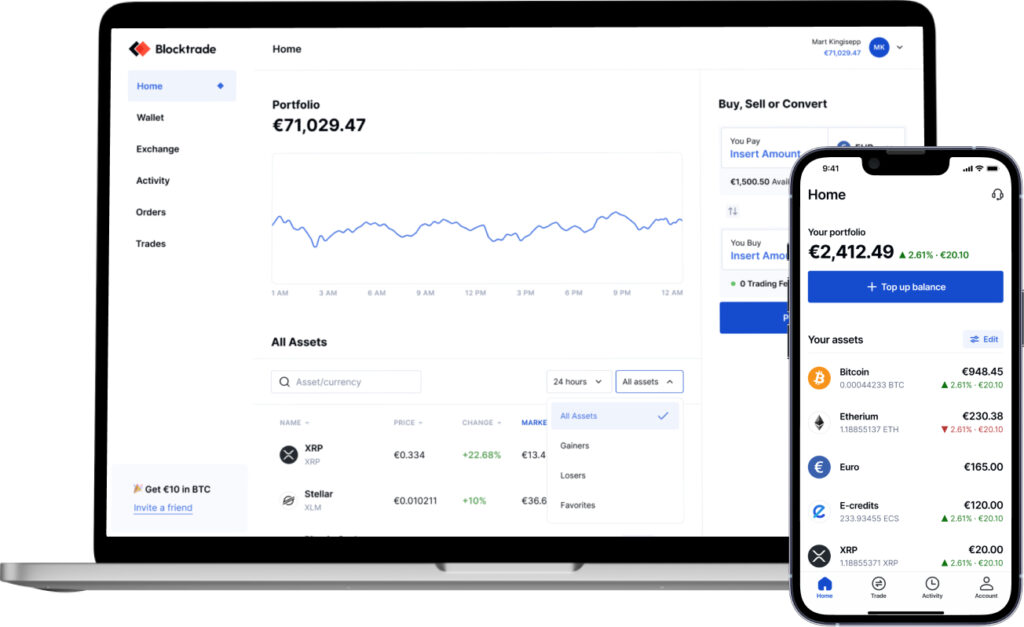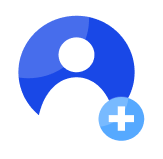 Sign up and verify your Blocktrade account
You'll need a username, email address and a strong password to sign up on Blocktrade. Then, you'll be guided to verify your account.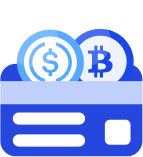 Deposit ETC to your Blocktrade account
To sell Ethereum Classic on Blocktrade, generate a deposit address and transfer the desired amount - just as simple as sending it to any Ethereum Classic address.
Start selling Ethereum Classic!
Once you deposited your Ethereum Classic in your Blocktrade deposit address, you'll be able to sell your ETC.
Frequently asked questions
Start earning from your investments in Ethereum Classic
Sign up to our platform to get started