How to Buy Ocean Protocol (OCEAN )
Make your investments work for you: Buy and sell Ocean Protocol and 40+ cryptocurrencies instantly.
Just 3 easy steps to start investing in Ocean Protocol
Create your account
on Blocktrade

Sign up on the website, and verify your account with complete information.
Select a payment
method

Select whether you want to purchase OCEAN with PayPal, Google Pay, etc.
Start buying
Ocean Protocol

Choose OCEAN , select how much you want to buy, and make your first investment.
Learn more about Ocean Protocol
What is Ocean Protocol ?
OCEAN is the native token of the Ocean Protocol blockchain. Crypto traders use the symbol "OCEAN" to refer to the Ocean Protocol token (OCEAN), which is commonly traded on different platforms. The symbol is used to distinguish it from other crypto assets and to make it easier for users to identify and trade the token. The symbol is standardized and is widely recognized by the cryptocurrency community, making it easier for users to trade OCEAN on different mediums.
Learn more on OCEAN official website.
What is OCEAN ?
Ocean Protocol (OCEAN) started its seed sale in Oct, 2017 raising about 3.8 million Euros with the price of 1 OCEAN equivalent to $0.09 USD. The Ocean Protocol (OCEAN) Pre-launch took place on Mar 7, 2018, through which it raised 16 million Euros with the price of each OCEAN token at $0.23 USD. The project then completed a Network launch on Mar 6, 2019 through which it raised another 1.8 million Euros selling each OCEAN at the price of $0.25 USD. There was then an International IEO from Apr 30 to May 3 of 2019 in which the project raised $6.4 million dollars by selling each OCEAN priced at $0.12 USD. 
In 2020, Ocean Protocol's native token experienced a rally that took prices up to a peak of $0.08 in February. Even though it finished the year with a value of $0.32, it still outperformed 68% of the top 100 crypto assets on the market in just 1 year since its launch. The OCEAN token was off to a very good start as in early 2021 immediately as its price increased to an all-time high of $1.96, representing year-to-date gains of over 510%. This was driven by increasing interest in the Ocean Protocol project and growing demand for cryptocurrency in general. Later that year, another upsurge took OCEAN to $1.72 in May. OCEAN's price fluctuated between $ 0.5 and $ 0.18 throughout 2022, as the general crypto market was not so promising. OCEAN's price is off to a good start in 2023, as it has started the year on the $0.3 mark. According to some crypto market experts, Ocean Protocol's native token's price could even rise up to $12 by the year 2030. Please note that this is not financial advice and it is important to do your own research, consult with professionals and understand the market before starting investments in the cryptocurrency market.
Is Ocean Protocol reliable
Ocean Protocol uses established security measures and has had no reported security breaches to date. The Ocean Protocol platform uses several mechanisms to ensure security, these include: Blockchain technology, Cryptographic signatures, Access control through smart contracts, Data privacy through secure multi-party computation or homomorphic encryption.
After you've bought OCEAN
The OCEAN token has several uses within the Ocean Protocol network, including: Access to data and services provided by the network, Staking to secure the network and earn rewards, Governance through voting on protocol upgrades and other important decisions, Payment for data and compute services provided on the network. The OCEAN token can also be used outside of the Ocean Protocol network as a form of currency or asset for: Trading on cryptocurrency exchanges, Payment for goods or services from merchants who accept OCEAN, and for investment or speculative purposes.
Your entry to the world of crypto
Buy Ocean Protocol at your ease
Payment Methods to Buy Ocean Protocol
Other Methods of buying Ocean Protocol
Where can I buy Ocean Protocol
ATM
If there is any crypto ATM near you, it is possible to buy some coins with these machines and you should check to see whether it sells Ocean Protocol or not. However, the process is not as simple as it seems. Furthermore, the ATM rates are somehow more than other methods.
Direct Purchase
You can buy Ocean Protocol directly from another person over the web.
Exchanges
Crypto Exchanges are the safest places for buying Ocean Protocol. You can use Blocktrade as a cheap, secure, and global exchange to buy OCEAN . You don't need to pay any trading fee while using Blocktrade exchange. Sign up for free, create an account, and purchase OCEAN with a few clicks.
Blocktrade is available in 100+ countries
How to sell Ocean Protocol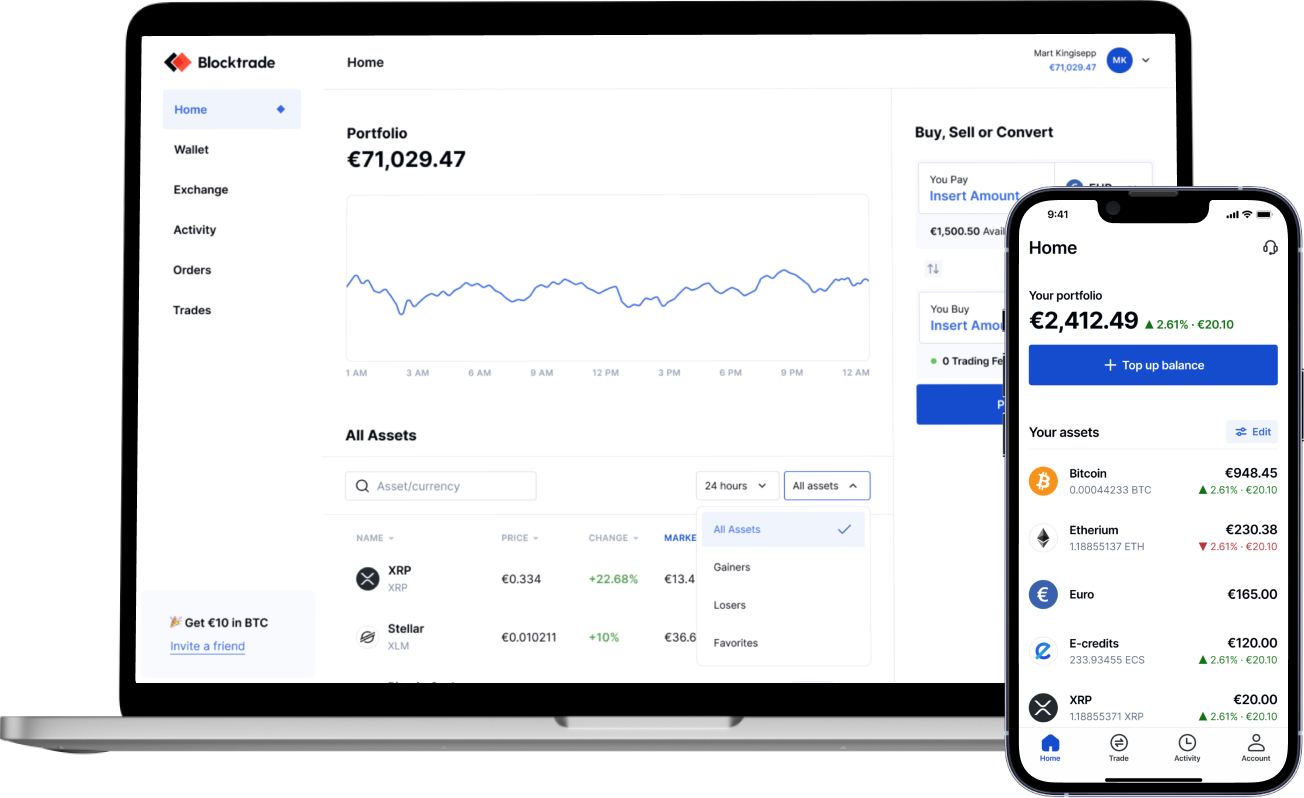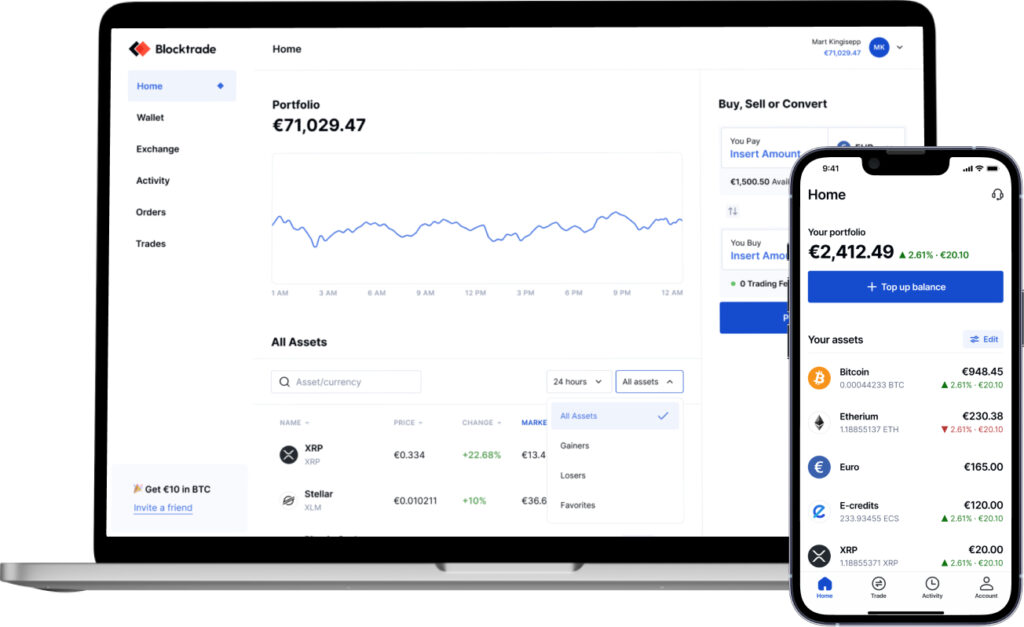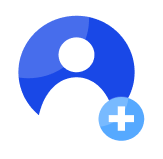 Sign up and verify your Blocktrade account
You'll need a username, email address and a strong password to sign up on Blocktrade. Then, you'll be guided to verify your account.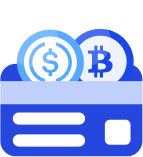 Deposit OCEAN to your Blocktrade account
To sell Ocean Protocol on Blocktrade, generate a deposit address and transfer the desired amount - just as simple as sending it to any Ocean Protocol address.
Start selling Ocean Protocol!
Once you deposited your Ocean Protocol in your Blocktrade deposit address, you'll be able to sell your OCEAN .
Frequently asked questions
Start earning from your investments in Ocean Protocol
Sign up to our platform to get started