Make your investments work for you: Buy and sell Tezos and 40+ cryptocurrencies instantly.
Just 3 easy steps to start investing in Tezos
Create your account
on Blocktrade

Sign up on the website, and verify your account with complete information.
Select a payment
method

Select whether you want to purchase XTZ with PayPal, Google Pay, etc.
Start buying
Tezos

Choose XTZ, select how much you want to buy, and make your first investment.
What is Tezos ?
Tezos coin is the native token of Tezos blockchain. Tezos digital currency is known in the digital currency market with its own symbol XTZ. The symbol XTZ is generally used on exchanges in order to address Tezos currency.
Learn more on Tezos official website.
What is XTZ ?
Tezos launched its initial coin offering (ICO) in July 2017 which raised a record-breaking $232 million, and started trading at around $2. After spending the next few months mostly between $1 and $3, XTZ finally found enough steam toward the end of 2017 to soar over 300 percent. In 2019, XTZ surged once more in November before reaching $1.33 at year's end, which was a gain of about 185 percent from the year's beginning. The price of XTZ continued to increase in 2020. By mid-February, it had almost tripled. Later, XTZ had risen to over $4 by the middle of August. Due to generally favorable market conditions, gains resumed in 2021 and by the beginning of April, Tezos had increased by more than 170 percent to be worth approximately $5. Even though the current cryptocurrency market is going through some fluctuations, it should be noted that the value of Tezos might further increase by a variety of variables, including project news and developments, asset flow on exchanges, public opinion, and new trends in the cryptocurrency and global economies. According to some cryptocurrency experts, the price of XTZ is anticipated to trade above $8 in 2030. Nevertheless, remember that this is not a buying signal. We advise investing in the cryptocurrency market after conducting research and seeking professional advice.
Is Tezos reliable
Tezos supports Proof-of-Stake algorithms to maintain network security and save costs. This allows users more flexibility in transferring their currencies. In addition, Tezos uses a decentralized blockchain network with a governance mechanism that has no central database. In this case, even if a hacker enters the network, no changes will be made without the approval of the blockchain community. Another thing that secures the network is its support of the reward and punishment system. This means that if Tezos users try to cheat or hack the protocol, they will lose their assets. This is an incentive for depositors to work for integrity in the network.
After you've bought XTZ
The XTZ cryptocurrency can be used for holding, spending, sending, and baking (means signing and publishing blocks to the Tezos blockchain). It is essential to the up-keep and operation of the Tezos network. Users can vote on network upgrades by owning and baking XTZ, and each vote is based on the quantity of XTZ they bake.
XTZ is mainly used to interact with dApps, pay for fees, and secure the network. If the Tezos platform develops further, there will be more demand which may put XTZ in the position of a profitable event for investments as well.
Your entry to the world of crypto
Other Methods of buying Tezos
ATM
If there is any crypto ATM near you, it is possible to buy some coins with these machines and you should check to see whether it sells Tezos or not. However, the process is not as simple as it seems. Furthermore, the ATM rates are somehow more than other methods.
Direct Purchase
You can buy Tezos directly from another person over the web.
Exchanges
Crypto Exchanges are the safest places for buying Tezos. You can use Blocktrade as a cheap, secure, and global exchange to buy XTZ. You don't need to pay any trading fee while using Blocktrade exchange. Sign up for free, create an account, and purchase XTZ with a few clicks.
Blocktrade is available in 100+ countries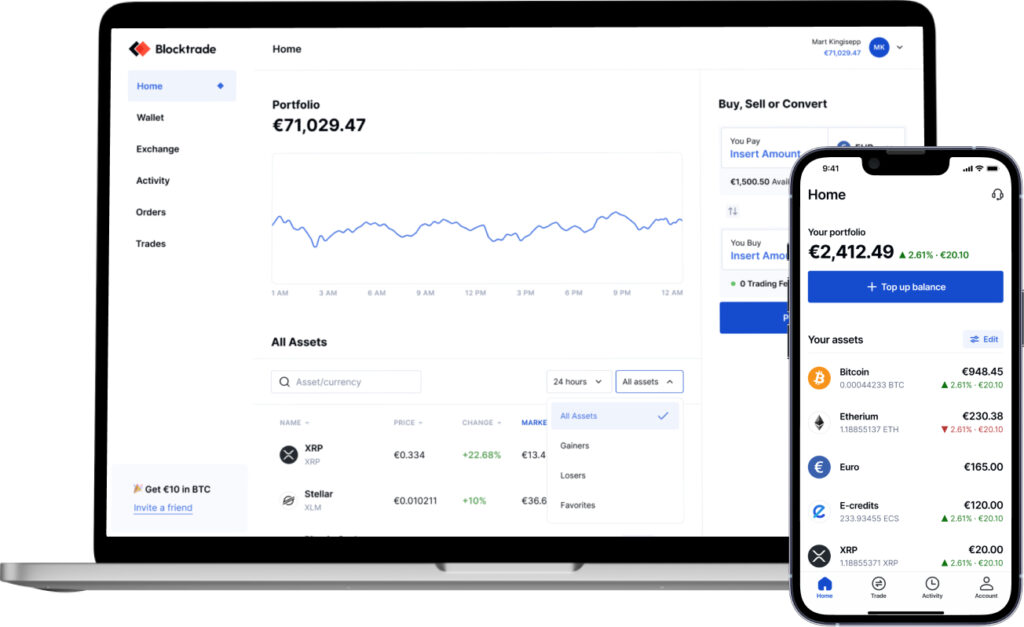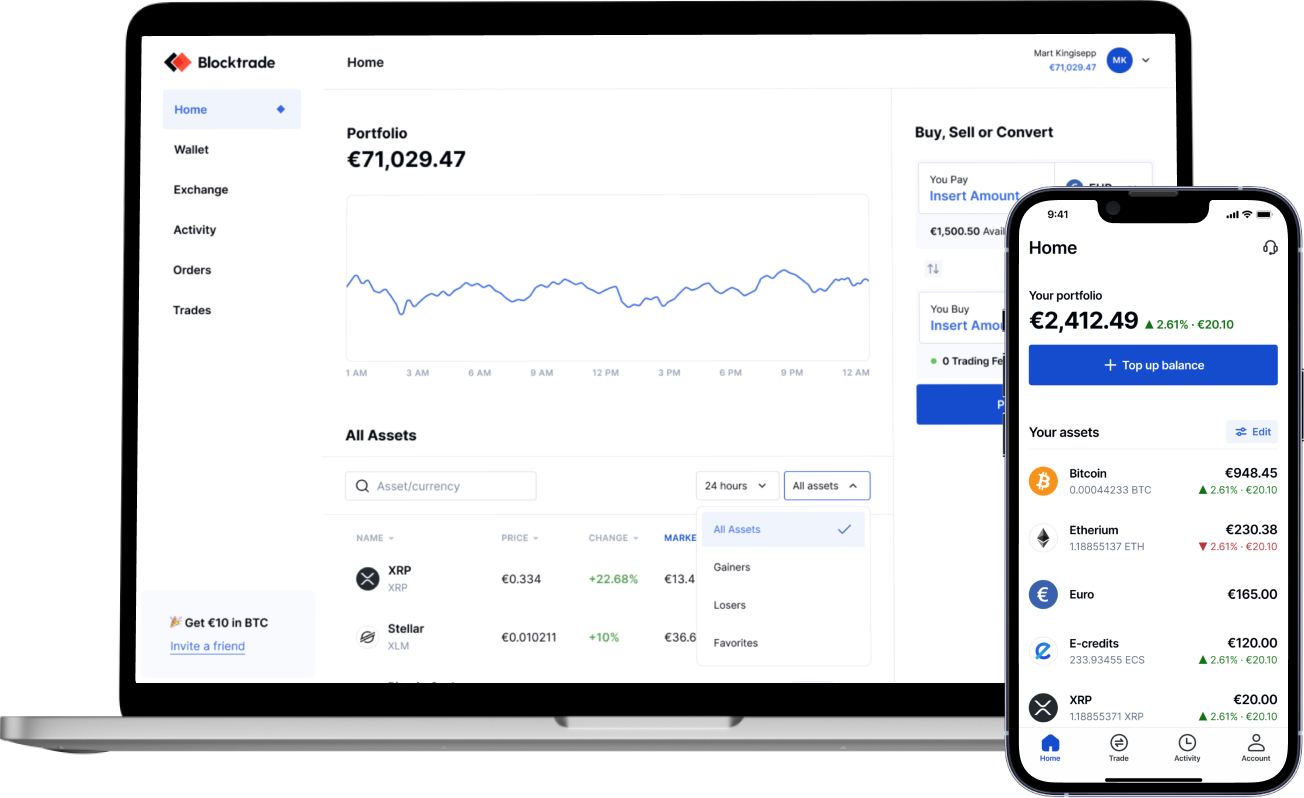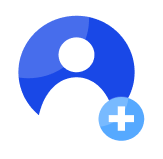 Sign up and verify your Blocktrade account
You'll need a username, email address and a strong password to sign up on Blocktrade. Then, you'll be guided to verify your account.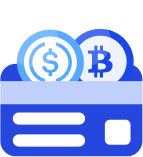 Deposit XTZ to your Blocktrade account
To sell Tezos on Blocktrade, generate a deposit address and transfer the desired amount - just as simple as sending it to any Tezos address.
Start selling Tezos!
Once you deposited your Tezos in your Blocktrade deposit address, you'll be able to sell your XTZ.
Frequently asked questions
Start earning from your investments in Tezos
Sign up to our platform to get started