Blocktrade offers you a seamless experience in our web app and on smart devices. In an intuitively designed platform, you will get a clear overview of the marketplace, your assets, and safe recipients.
INTERFACE
One-click trading
We are committed to making your desired actions as simple as possible.
The Blocktrade crypto-trading platform offers you an intuitive experience, enabling you to securely complete transactions with just one click. Trading has never been so easy!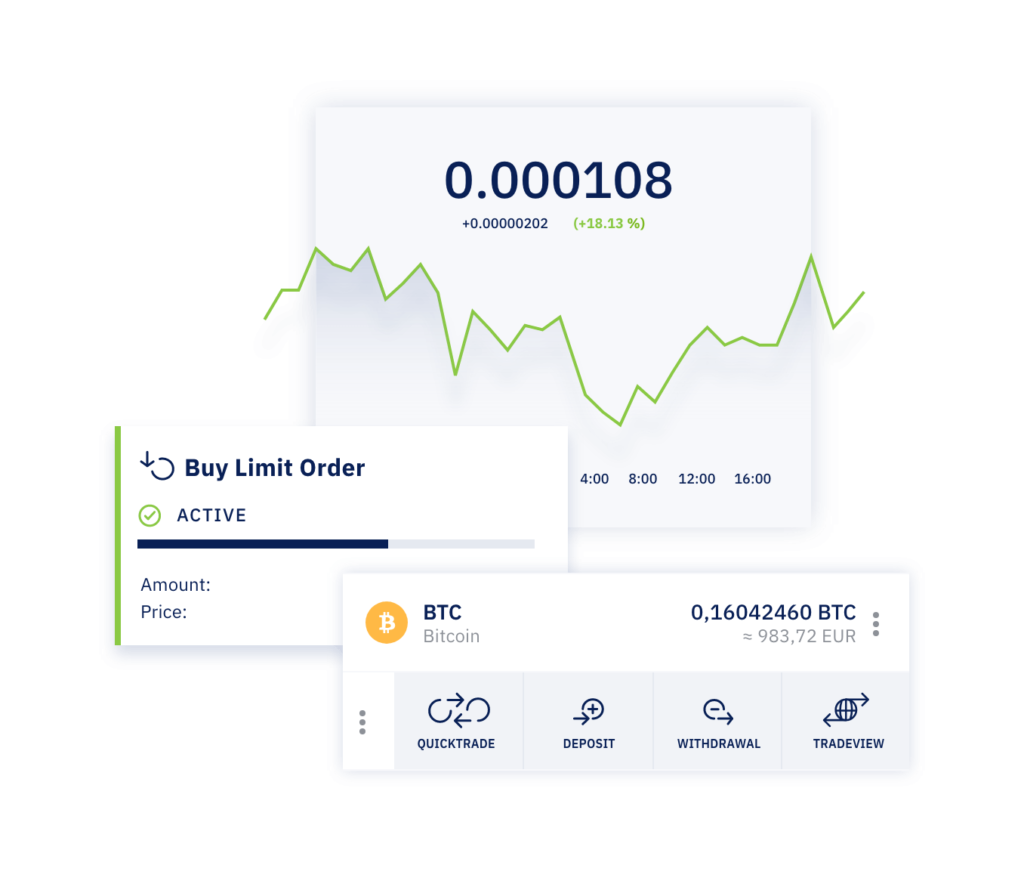 INTERFACE
Clean user interface
Unlocking the potential of crypto trading can only happen with a splendid user experience.
We have invested a considerable amount of time into planning, analysing and improving the interface that would give you everything you need. With Blocktrade, you get all the necessary information as well as usability beyond expectation.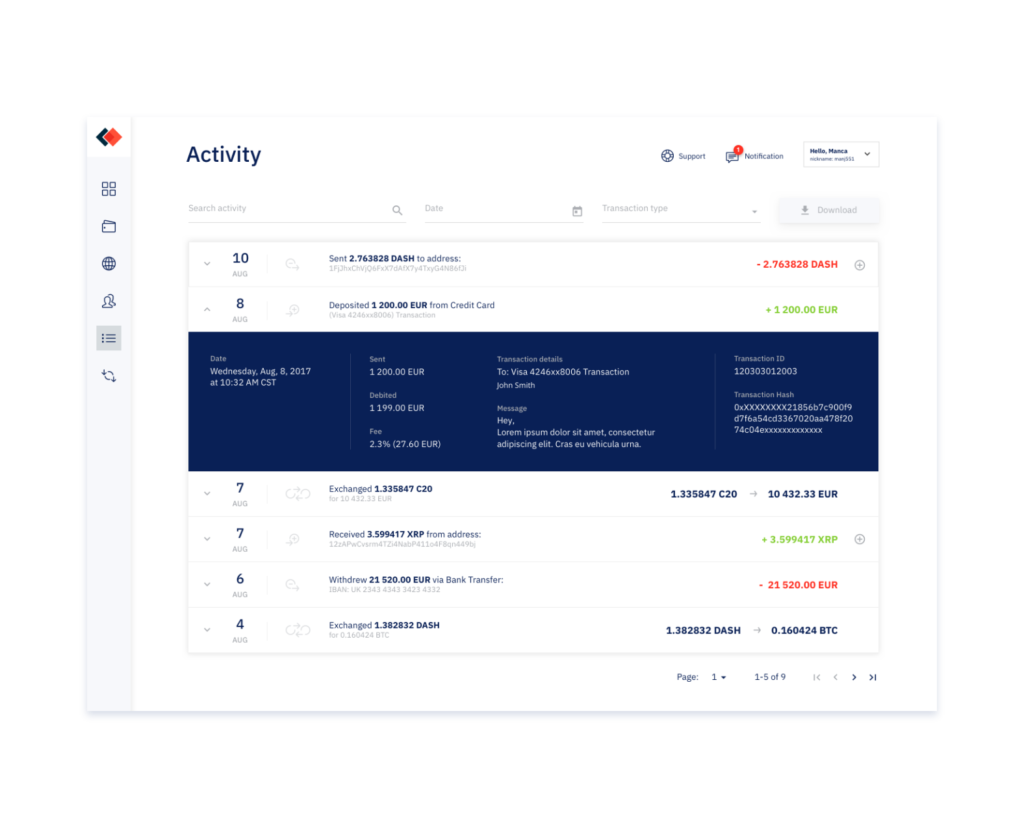 INTERFACE
Activity overview
Whether you are a professional or a frequent trader, you need to have all the activities listed in one place.
Blocktrade offers a clean and expandable record of everything that you did on the platform. Enjoy a complete overview of all your trading activities – anytime and anywhere!
INTERFACE
Performance overview
With Blocktrade, you get a clear picture of your marketplace. Adjust the time span to your needs and make informed trading decisions.
No matter which device you are using at any given moment, a detailed performance overview and quick trading functions are always at your service.