Access the Blocktrade platform via app or web browser and enjoy a seamless experience that includes overviews of your marketplace, assets, and favorite recipients.
OVERVIEW
Blocktrade trading
The powerful Blocktrade platform combines real-time information, state-of-the-art technology, and user-friendly experience.
You can complete transactions with just one click. Trading has never been so easy!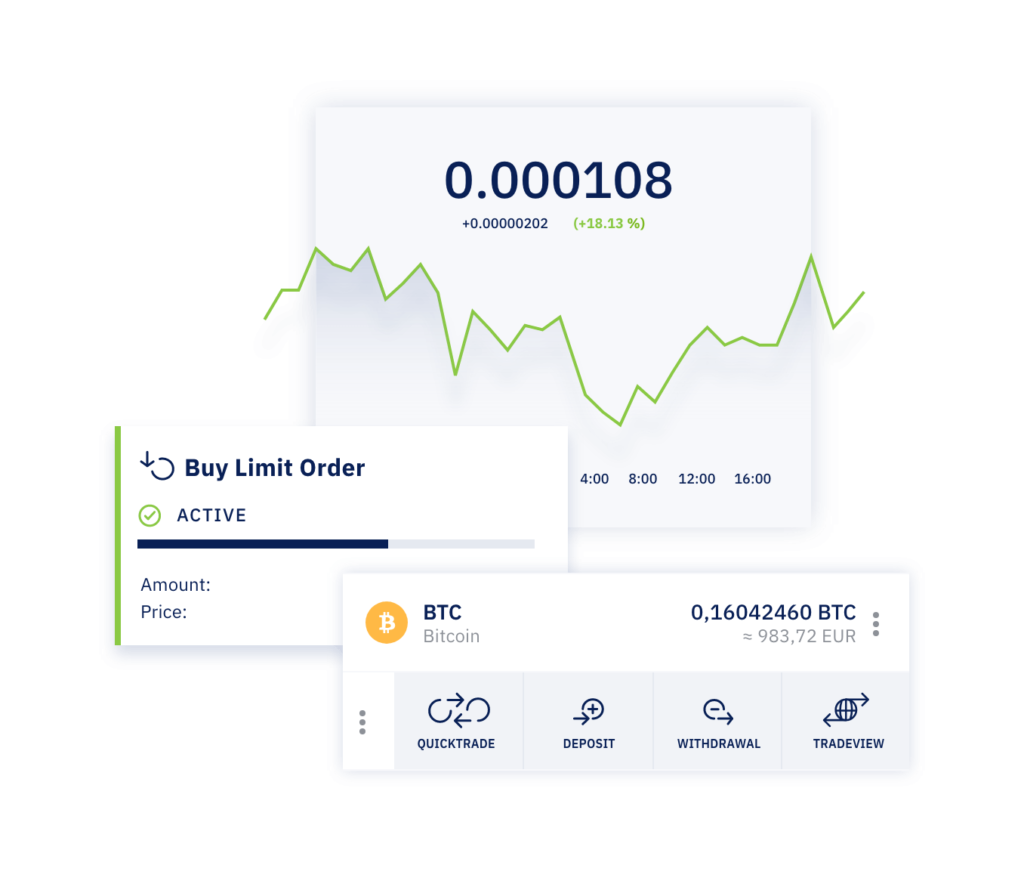 DETAILS
Blocktrade interface
Unlock the potential of crypto trading with an interface that combines convenience, control, and interactivity.
We created an intuitive platform that gives you all the necessary information as well as usability beyond expectations.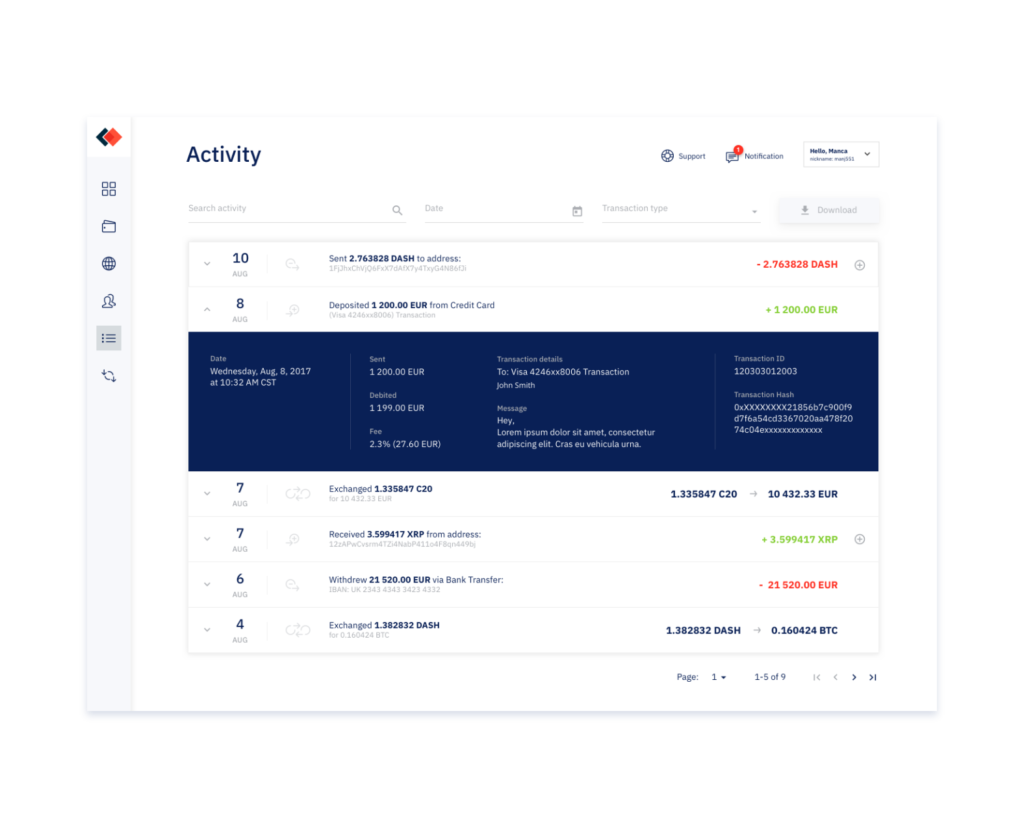 SUMMARY
Blocktrade activity
Access a complete summary of all your trading activities – anytime and anywhere!
Whether you are a professional or a frequent trader, with the activity overview, you can get a clean and expandable record of everything that you did on the platform.
FEATURES
Performance overview
Get a detailed performance overview and access quick trading functions – no matter which device you are using.
Adjust the time span to get a clear picture of the marketplace and make informed trading decisions.