Digital assets exchange
We develop and operate an institutional-grade digital assets exchange by using blockchain and the latest technologies. Our goal is to change how both primary and secondary capital markets work.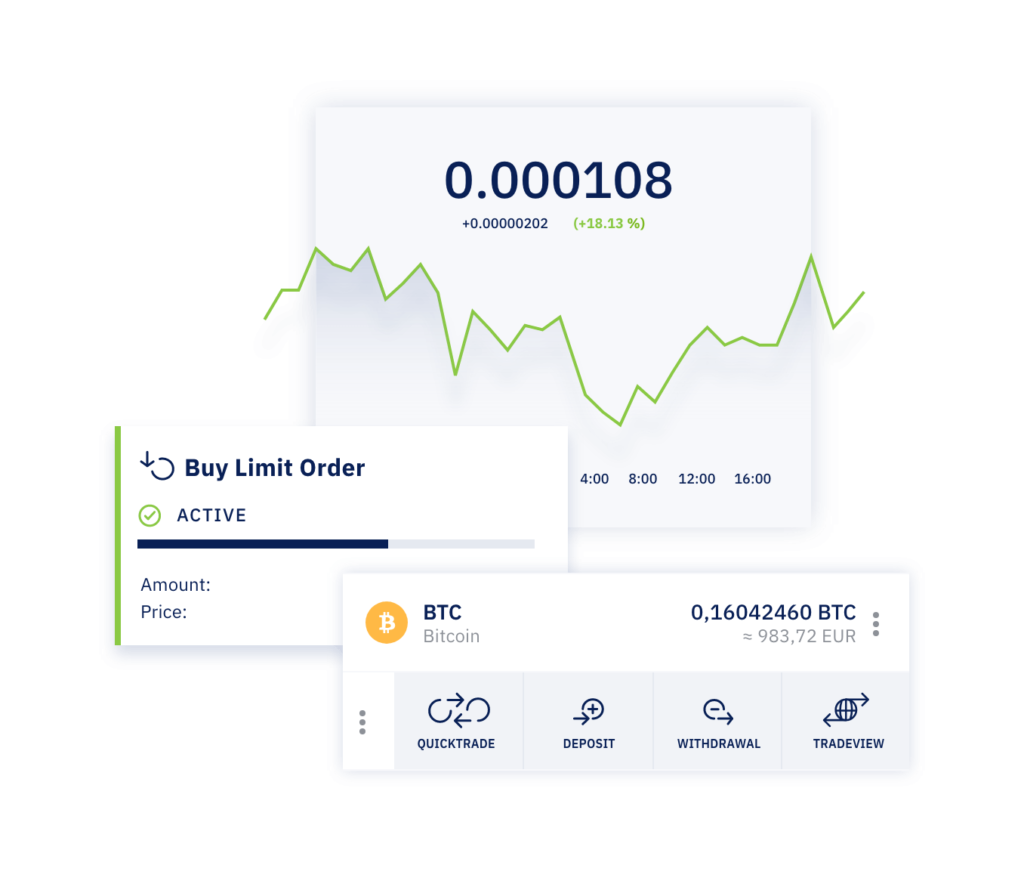 EASY TO USE
Experience the intuitive way to trade
Manage your portfolio with the easy-to-use Blocktrade platform: The Europe-based digital assets exchange enables you to buy, store, and sell Bitcoin, Ethereum, and other crypto-assets while being able to deposit and withdraw crypto-assets.
OPEN API
Benefit from unlimited connectivity
Access digital asset markets through your own trading programme to conduct your data gathering or automated trading, including trade and order-book data, creating orders, tracking portfolios, and streaming WebSockets.
How to get started
Latest updates
Stay up to date with all the news and developments at Blocktrade.