Blocktrade Exchange Token (BTEX)
More than €4,800,000 Worth of BTEX Sold
More than €4,800,000 Worth of BTEX Sold
Blocktrade Exchange Token (BTEX)
BTEX is at the core of our gamified platform and will be fully integrated into the Blocktrade product portfolio and ecosystem. The token will be the key to unlock a variety of benefits for our community.
Safe and compliant exchange for your digital assets
Blocktrade 2.0 - Feature-rich Exchange
Based out of the EU, with HQs in Luxembourg and Estonia, Blocktrade is a best-in-class trading platform for buying, selling, and trading a wide range of digital assets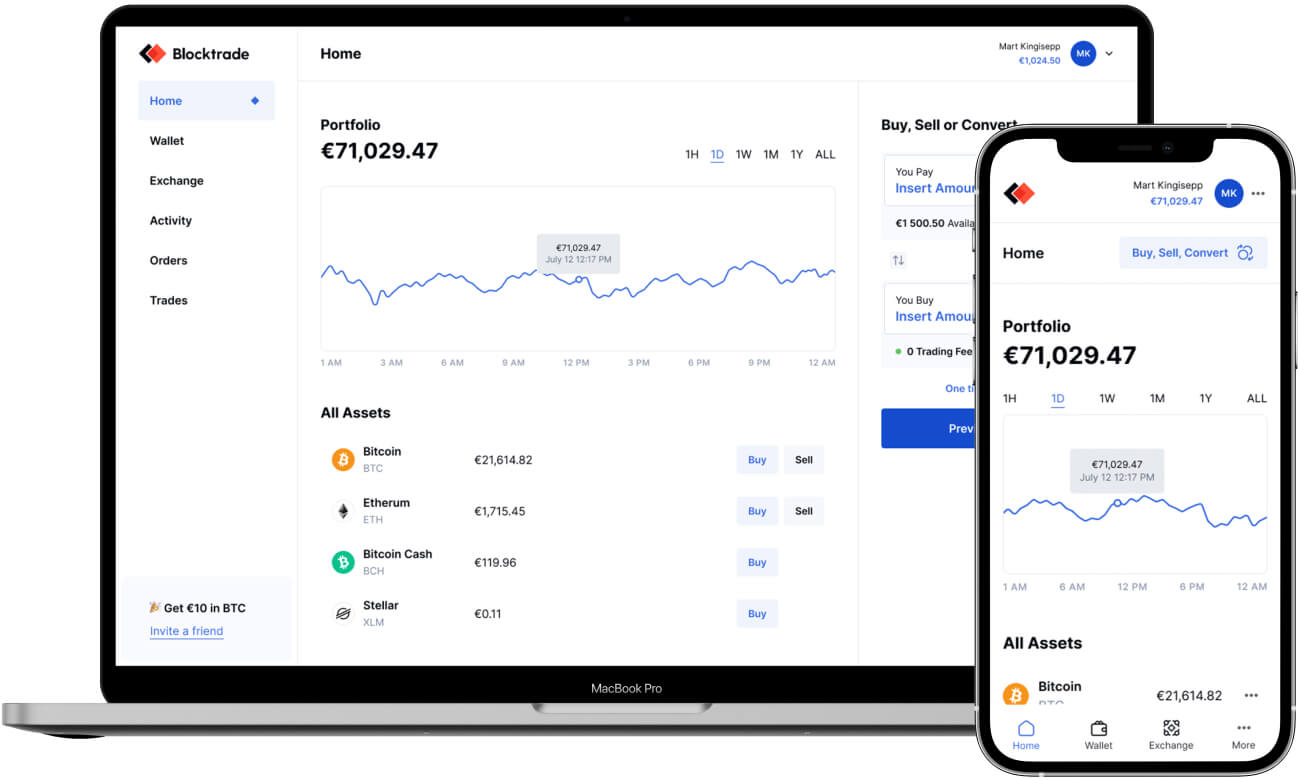 Blocktrade 3.0 - Gamified Universe
We will introduce a gamified user journey with a level-based rewards program, including XP points, leaderboards, challenges, and NFT avatars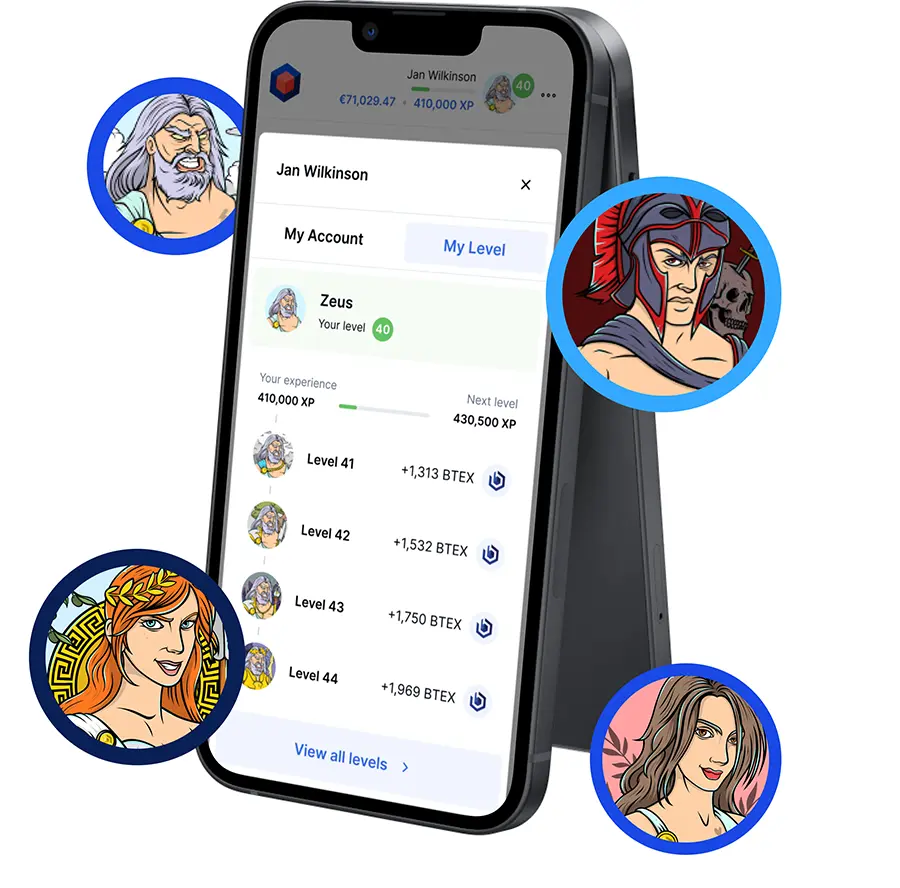 Please note that not all of the utility features will be available at the time of the token listing and will be added over time.
Download the comprehensive BTEX whitepaper where you can find all information you need.
You can also find a brief overview of the BTEX story, tokenomics, and token sale in the one-pager in 8 different languages.