What is Blocktrade Token (BTEX)?
BTEX is an ERC-20 token that adheres to full transparency standards on the Ethereum blockchain.
Blocktrade aims to create a gamified trading universe that integrates gaming and crypto investing, which is the company's long-term vision.
The ecosystem is designed for scalability, incorporating several key components that are connected by the Blocktrade Exchange Token (BTEX), which serves as the foundation.
BTEX will be fully integrated into the Blocktrade product portfolio and ecosystem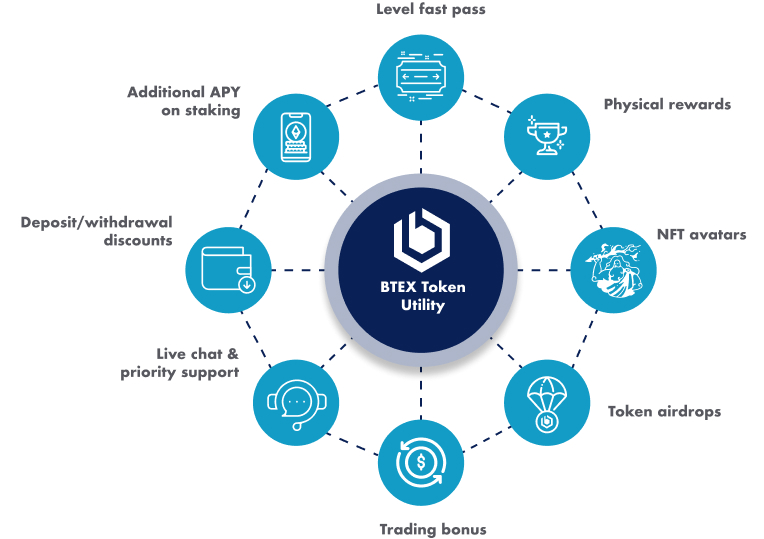 The gamified Rewards Program will be based on 50 unique levels