How to Buy Audius Coin (AUDIO)
Make your investments work for you: Buy and sell Audius Coin and 40+ cryptocurrencies instantly.
Just 3 easy steps to start investing in Audius Coin
Create your account
on Blocktrade

Sign up on the website, and verify your account with complete information.
Select a payment
method

Select whether you want to purchase AUDIO with PayPal, Google Pay, etc.
Start buying
Audius Coin

Choose AUDIO, select how much you want to buy, and make your first investment.
Learn more about Audius Coin
What is Audius Coin ?
With the aim of decentralizing a multi-billion dollar industry and rethinking how musicians and music composers are paid for their work, Audius is a cutting-edge new platform that has been presented to the music industry. A single Audius coin (Symbol: AUDIO) ensures that all network users are rewarded for their contributions to the Audius ecosystem and maintains the network's security through a unique approach. To usher in a new age of innovation for music streaming services is the initiative's primary goal.
Audius has a novel approach to the industry. It rewards network participants, like users and node operators, for their participation in staking, sharing music, and running the network. It also offers its users Audius coin in addition to its primary goal of enabling music creators to get paid instantly for their work through decentralized streaming services. This is in addition to the primary purpose of letting music producers get immediate payment for their masterpieces through decentralized streaming platforms.
For more information and get noticed about updates, check Audius official website.
What is AUDIO ?
Users are able to share and perform music using the decentralized network Audius, which was created using blockchain technology. AUDIUS became online in 2018, utilizing AUDIO as the ecosystem's own native token. With the assistance of Audius, musicians can have a one-of-a-kind engagement with their followers and listeners while retaining full control over the music they broadcast and share with others. 
To get a share of the network fees as compensation for running a node, one must first stake the network's native AUDIO currency (Audius coin). In the cryptocurrency world, staking means that one doesn't sell his/her coins. Instead, he/she just lends them to gain profit. The cryptocurrency AUDIO may also be staked to get access to extra network features or to utilize it as a governance token.
Is Audius Coin reliable
Audius maintains the network's safety via a one-of-a-kind mechanism and guarantees that all participants in the network are rewarded for making contributions to the Audius ecosystem. Over the course of the last decade, there have been a number of significant advances made in many areas of technology. Blockchain is an example of one of these technologies. This technology, which is meant to store and transport data in a way that is, at the very least, idealistically safe, transparent, and decentralized, lies at the basis of both decentralized finance (DeFi) and cryptocurrency as a whole. 
The Blockchain ensures your protection! Every transaction you make on the Audius platform is backed by blockchain technology. In addition, if you are concerned about the security of your AUDIO tokens, you should be aware that the TrustWallet is one of the safest wallets in which to store your tokens. When stored in this wallet, your Audius Coin is guaranteed to be safe, and no one will be able to access your data or tokens without first obtaining your authorization.
After you've bought AUDIO
AUDIUS coin, the native coin of the network, serves as the main means of exchange for the platform's reward money. AUDIO may be traded on the live cryptocurrency market, and traders can benefit by figuring out the difference between the price at which they buy and the price at which they sell. All of these facts show that holding Audius coin could be a wise move in this industry since the platform's users are increasing. 
The Audius platform provides music listeners and music creators with the opportunity to experience special perks on the network, which positions it as a platform that musicians should prioritize using. If you keep the Audius coin in your wallet, you may take pleasure in listening to the music you like while also profiting from the appreciation in the value of AUDIO tokens as the price of those tokens rises.
Your entry to the world of crypto
Other Methods of buying Audius Coin
Where can I buy Audius Coin
ATM
If there is any crypto ATM near you, it is possible to buy some coins with these machines and you should check to see whether it sells Audius Coin or not. However, the process is not as simple as it seems. Furthermore, the ATM rates are somehow more than other methods.
Direct Purchase
You can buy Audius Coin directly from another person over the web.
Exchanges
Crypto Exchanges are the safest places for buying Audius Coin. You can use Blocktrade as a cheap, secure, and global exchange to buy AUDIO. You don't need to pay any trading fee while using Blocktrade exchange. Sign up for free, create an account, and purchase AUDIO with a few clicks.
Blocktrade is available in 100+ countries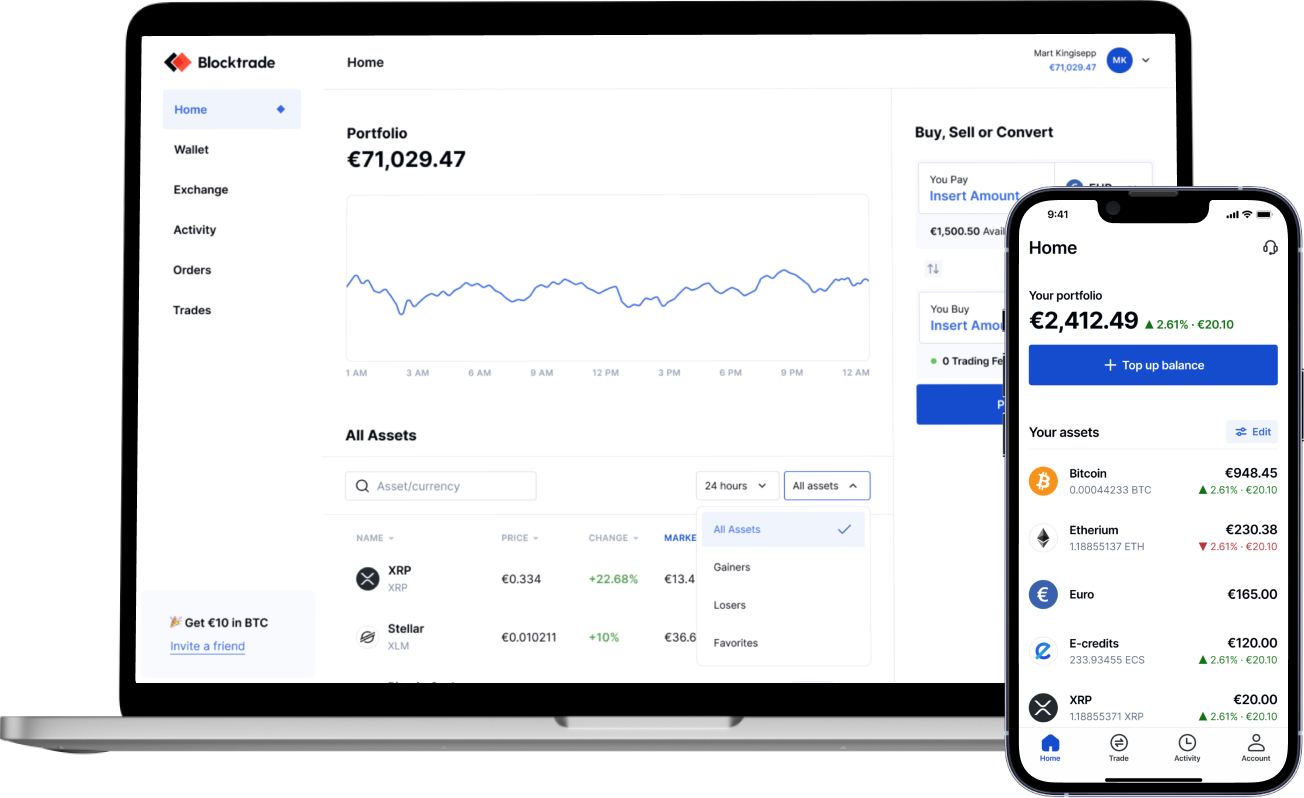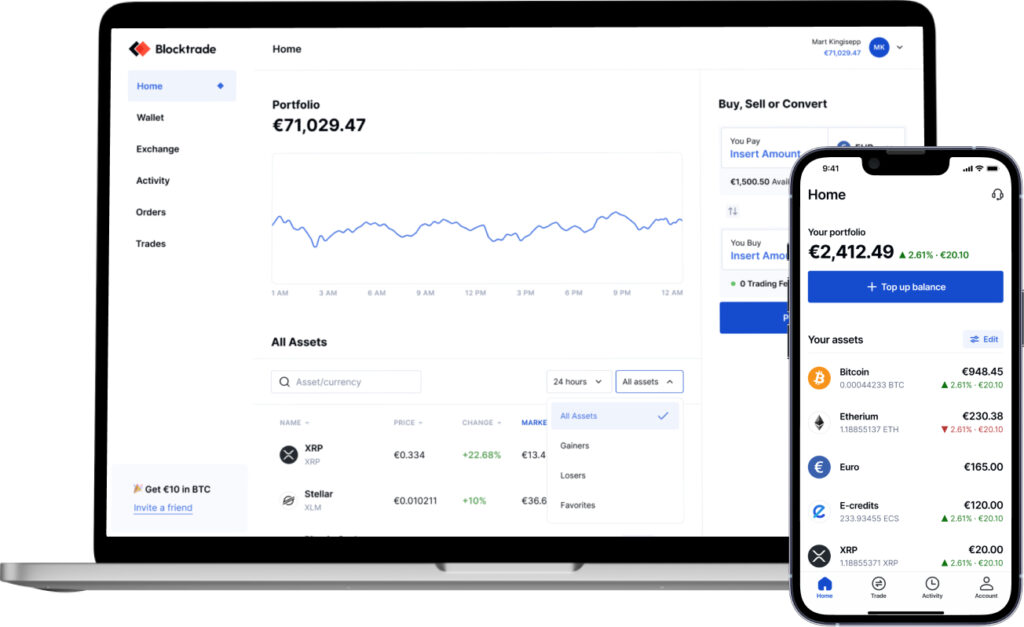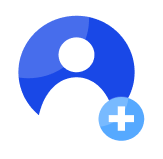 Sign up and verify your Blocktrade account
You'll need a username, email address and a strong password to sign up on Blocktrade. Then, you'll be guided to verify your account.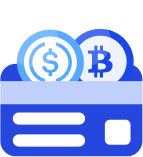 Deposit AUDIO to your Blocktrade account
To sell Audius Coin on Blocktrade, generate a deposit address and transfer the desired amount - just as simple as sending it to any Audius Coin address.
Start selling Audius Coin!
Once you deposited your Audius Coin in your Blocktrade deposit address, you'll be able to sell your AUDIO.
Frequently asked questions
Start earning from your investments in Audius Coin
Sign up to our platform to get started