Make your investments work for you: Buy and sell Matic and 40+ cryptocurrencies instantly.
Just 3 easy steps to start investing in Matic
Create your account
on Blocktrade

Sign up on the website, and verify your account with complete information.
Select a payment
method

Select whether you want to purchase Matic with PayPal, Google Pay, etc.
Start buying
Matic

Choose Matic, select how much you want to buy, and make your first investment.
What is Polygon ?
Polygon is a cryptocurrency network that runs as a sidechain alongside Ethereum. It was launched in 2017 under the name of the Matic network. Later in February 2021, Matic was rebranded to Polygon. Now the Polygon is known as the network name, and its token is called Matic. Polygon was created by a group of Indian developers to help Ethereum expand in size, and increase its security and usefulness. Furthermore, Polygon is the home to a range of decentralized apps. People can participate in different actions on this platform, such as playing games, joining virtual worlds, creating smart contracts, and participating in various financial services. The aim of creating such a platform was to improve the speed of Ethereum-based platforms and reduce the costs of transactions on this network.
Learn more on Polygon official website.
What is Matic ?
The Polygon network was formerly known as Matic; after rebranding, its native token is known as Matic. There is a limited number of these tokens out there; the maximum supply of Matic is 10 billion tokens. The MATIC token is designed to govern and secure the Polygon platform and pay transaction fees. On the other hand, the main weakness of this token is that Matic can't be used as a digital asset to purchase something. Therefore, if you want to buy a coin that has this ability, Matic might not be a good option. However, it can still be a great cryptocurrency to invest in.
Is Matic reliable
Matic is a well-known crypto on the market that has many institutional investors. Even Grayscale Investments, the largest digital investment company in the world, also accepted Polygon Matin in its investment product. This shows that Matic has gained incredible trust among critical investors. Furthermore, in 2021, Matic users rapidly increased to 282,760 users, which indicates more and more people are trusting this coin as a digital asset to use or invest in. The future of Matic is not clear, but analysts believe that the more investors a coin has, the better performance it will have in the future.
Polygon is also considered a secure platform, which uses a Proof-of-Stake mechanism to verify and protect the transactions on its network. Therefore, it's as secure as other decentralized blockchains that work on PoS consensus. Moreover, to keep Matic coins protected, there are several MATIC wallets that you can choose from based on your preferences. Always choose the more secure wallets. It is always recommended to use a hardware wallet if you want to save your coins as an investment for a long period.
After you've bought Matic
To keep Matic as an investment, you should choose a wallet to keep it safe and protected. Furthermore, you should always check the price. We recommend you consider an exit point for your investment to prevent losing money while investing in crypto. Moreover, investing is not the only thing you can do with MATIC. You might be able to use it in other ways, such as voting on network upgrades, creating smart contracts, trading with NFTs, buying art, or playing games. As mentioned earlier, MATIC can't be used to buy regular products online. Until now, none of the brands and companies have accepted this coin on their website or as a payment.
Your entry to the world of crypto
Other Methods of buying Matic
ATM
If there is any crypto ATM near you, it is possible to buy some coins with these machines and you should check to see whether it sells Matic or not. However, the process is not as simple as it seems. Furthermore, the ATM rates are somehow more than other methods.
Direct Purchase
You can buy Matic directly from another person over the web.
Exchanges
Crypto Exchanges are the safest places for buying Matic. You can use Blocktrade as a cheap, secure, and global exchange to buy Matic. You don't need to pay any trading fee while using Blocktrade exchange. Sign up for free, create an account, and purchase Matic with a few clicks.
Blocktrade is available in 100+ countries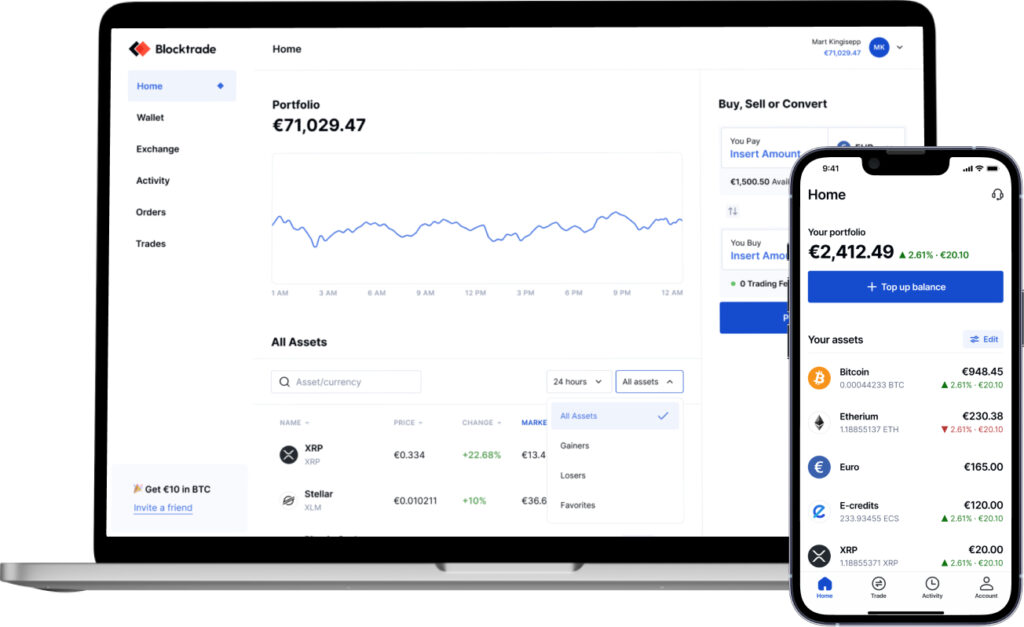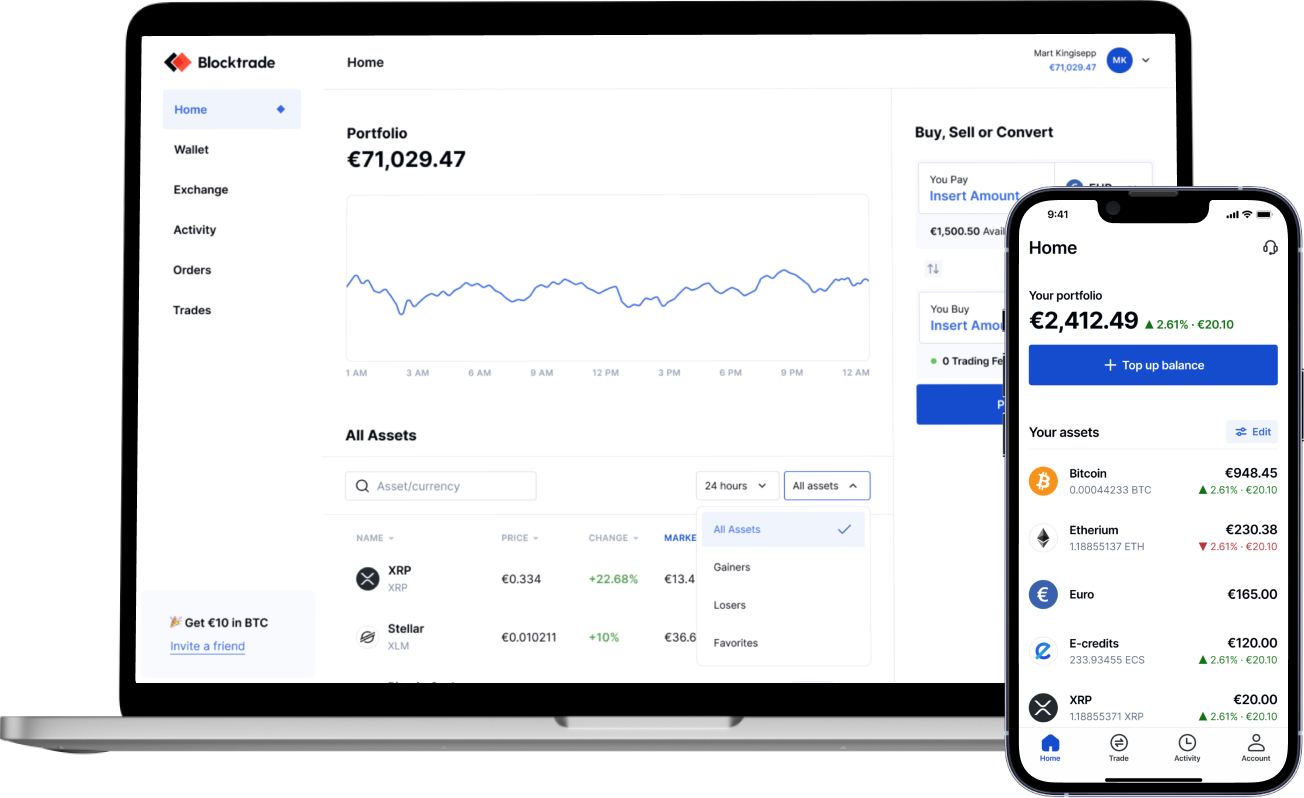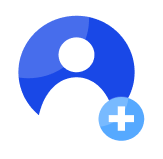 Sign up and verify your Blocktrade account
You'll need a username, email address and a strong password to sign up on Blocktrade. Then, you'll be guided to verify your account.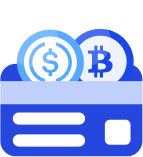 Deposit Matic to your Blocktrade account
To sell Matic on Blocktrade, generate a deposit address and transfer the desired amount - just as simple as sending it to any Matic address.
Start selling Matic!
Once you deposited your Matic in your Blocktrade deposit address, you'll be able to sell your Matic.
Frequently asked questions
Start earning from your investments in Matic
Sign up to our platform to get started