What Is MetaMask?
Before we discuss how to add Fantom(FTM) to MetaMask, let's talk very briefly about what Metamask is. If you want to learn more about Fantom, read our other article named "What is Fantom?".
So, MetaMask is an app and browser extension that lets you trade cryptocurrency. It is one of the leading crypto wallets. It relies on browser integration and good design to serve as one of the main gateways to decentralized finance (DeFi). Metamask mainly works with the Ethereum main net.
But it can interact with other networks like Fantom as well. Visit the official MetaMask website to find out how to get the extension. 
Installing And Setting Up MetaMask
1. You can download and install MetaMask on Chrome, iOS, or Android by visiting the MetaMask website. Make sure you are on the official MetaMask website to download the real version.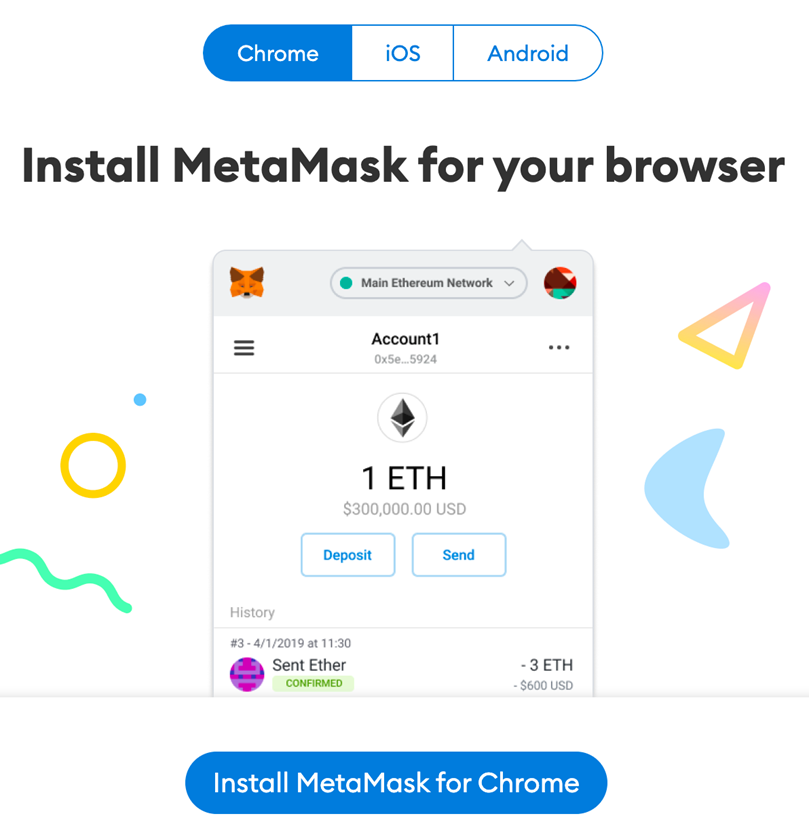 2. Once you have downloaded and installed the extension, click [Get Started] on the MetaMask welcome page.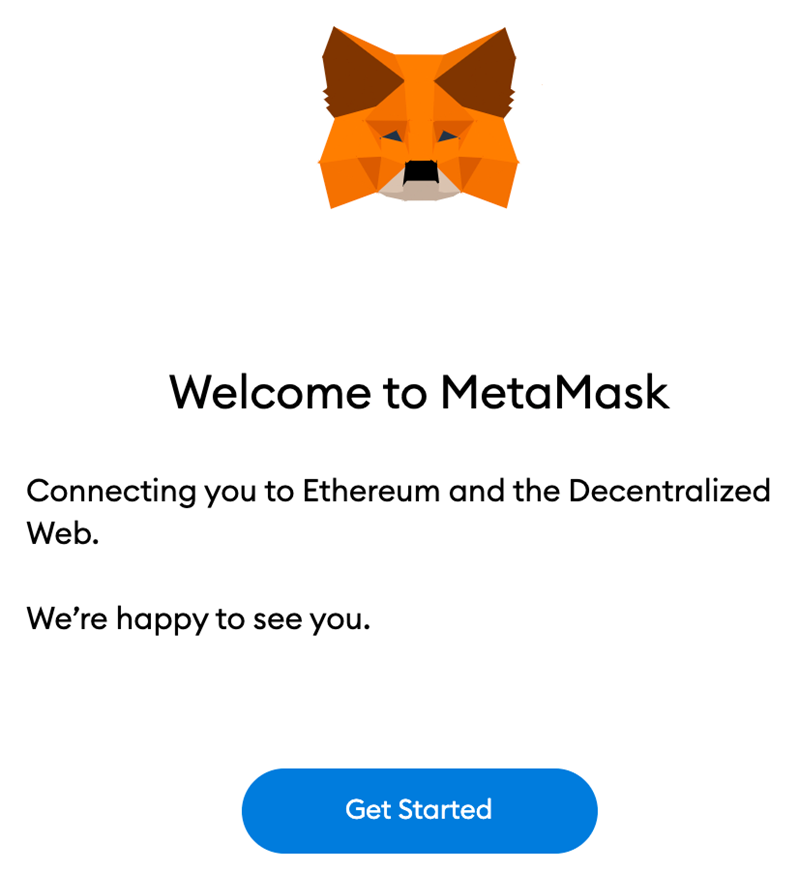 3. Click [Create a Wallet] if you want to make a new wallet. If you already have a wallet, you can import it with the [Import wallet] option and the seed phrase.
4. MetaMask will ask you if you want to help make the extension better by sharing anonymous information about the user experience. Whether you accept or reject this won't change how MetaMask works for you.
5. Create a safe password. This is how you'll get into your wallet. Note that your seed phrase is not the same as your password. The password protects your wallet so that no one else can use it. Even if you forget your password, you can still get into your crypto with the seed phrase.
6. After creating your password, MetaMask will provide crucial details on your seed phrase. Make sure to go through this section and watch the video if you're unfamiliar with crypto wallets before moving on.
7. Then, click on the lock to get your 12-word seed phrase. Write the words down in the right order and keep them in a safe place (preferably offline). Do not tell anyone else what your seed phrase is. If you lose access to your account, the seed phrase is the last backup. To continue, click [Next].
8. Confirm your seed phrase by selecting the words at the bottom of the screen in the right order. Once complete, click [Confirm].
9. You have completed setting up your MetaMask wallet. To start using your wallet, click [All Done].
10. To make MetaMask easy to find, click the puzzle icon on your Chrome browser's toolbar. Metamask is only linked to Ethereum by default. In the next part, you'll find out how to link MetaMask to Fantom.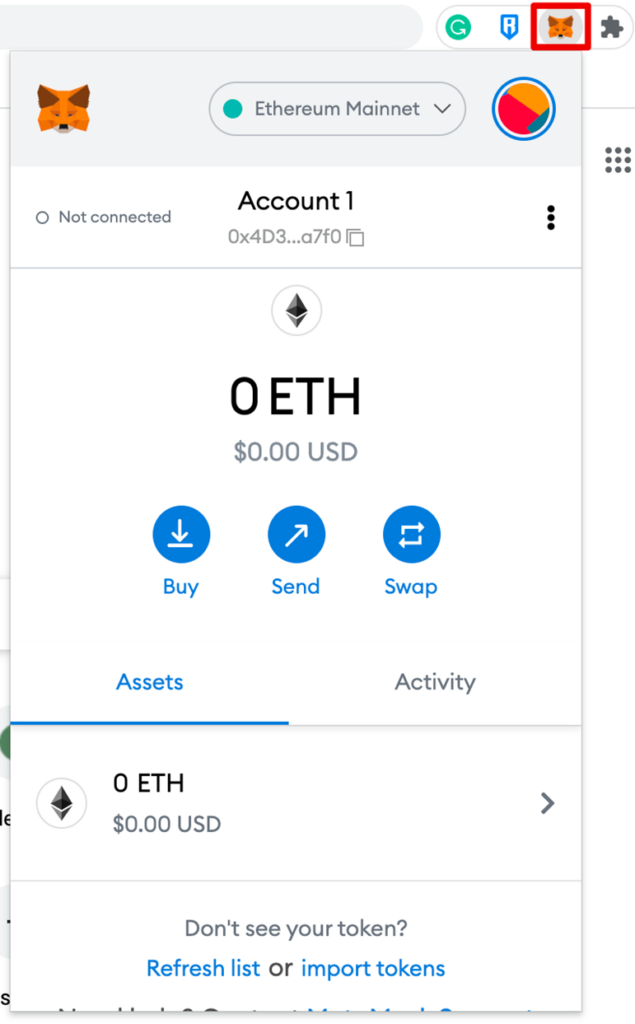 How Do I link Fantom To The MetaMask wallet?
To link a particular blockchain (e.g. Fantom) to your MetaMask wallet, you'll need to tell MetaMask a few things about the actual network. This includes:
custom RPC URL
chain ID
network name
RPC (remote procedure call) is a URL address to which blockchain data can be sent to.
The chain ID is used for replay protection of transactions.
Don't worry, below we show how to take all these actions step by step.
Configuring The MetaMask Wallet
1. As we mentioned above, to add Fantom support to your MetaMask wallet, you will need to give some information about the network.
First, open MetaMask and click on the dropdown menu next to "Network."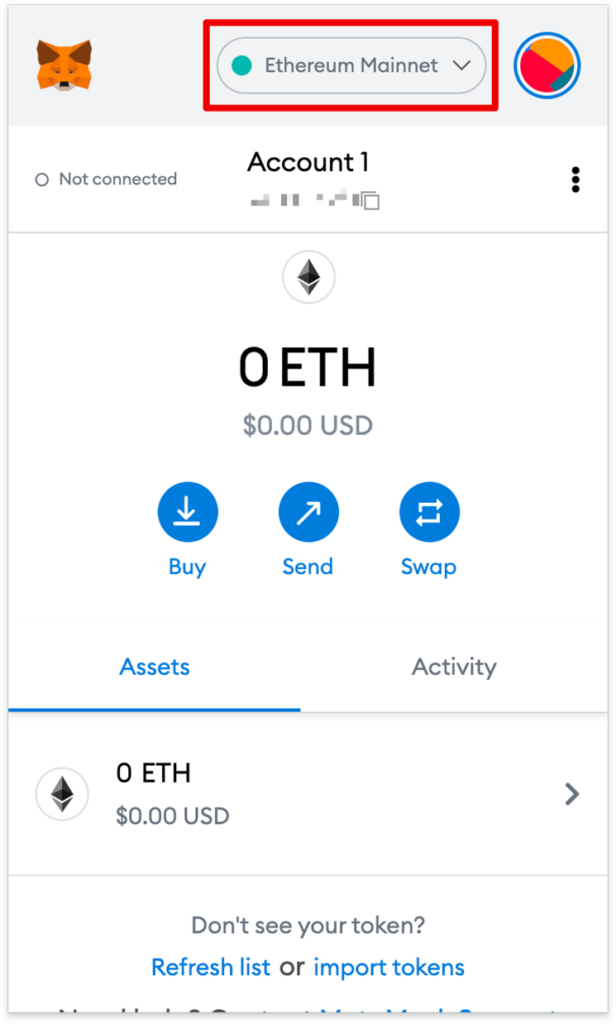 2. Click [Add Network] on the pop-up.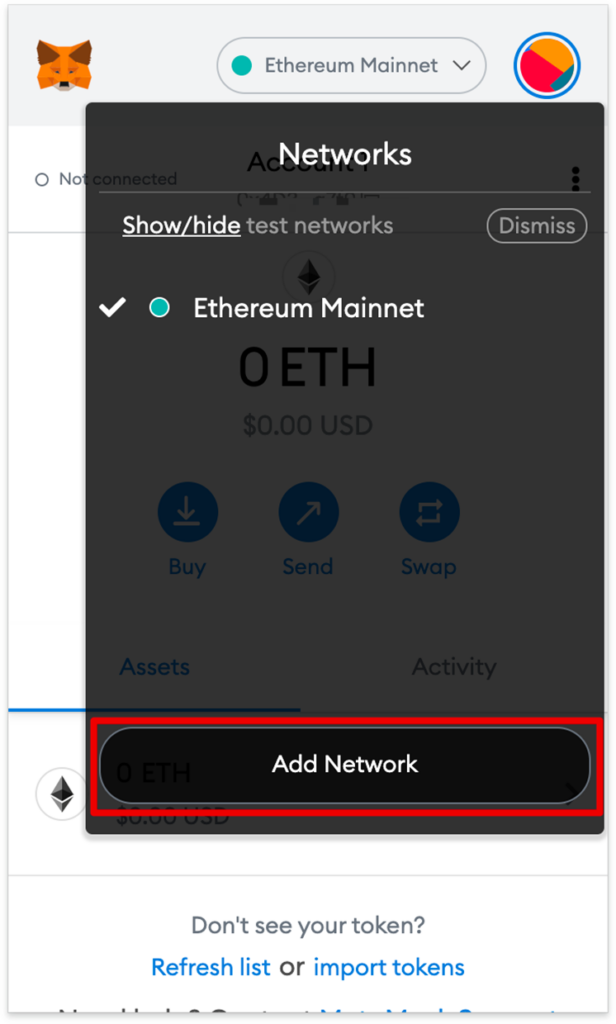 3. Add the following information to the [Add a network] page. When you're done, click [Save].
4. Congrats! Now you are connected to the Fantom network.
Adding Fantom Tokens To MetaMask
IMPORTANT! You will need to do this by hand if you want to add Fantom tokens other than FTM.
1. Go to FTMScan and look for the token contract and information about the token you want to add. For tokens that aren't on FTMScan, always look for the contract address on the project's official website or social media channels. Scammers often make fake contracts that people sign.
2. Return to MetaMask and click [Import tokens].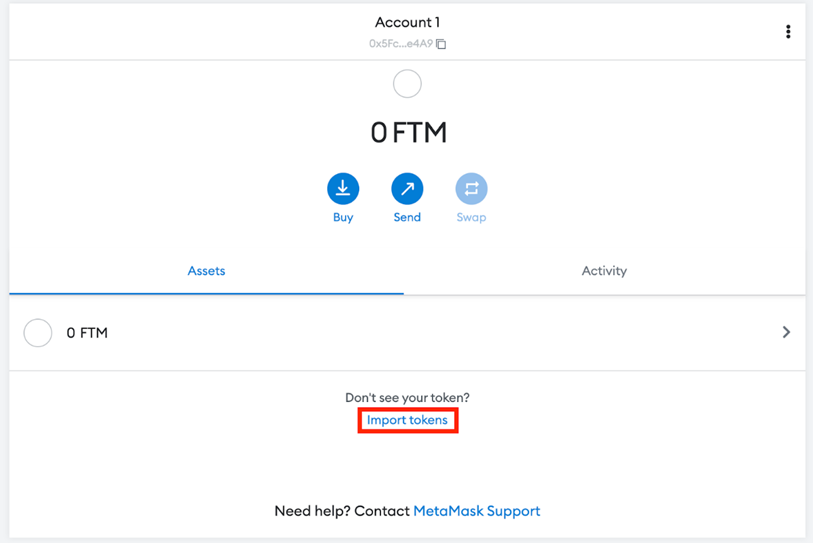 3. If you copy and paste the contract address of the token, MetaMask should fill in the rest. If the information is not filled in, add them by hand. To finish, click [Add Custom Token].
4. Click [Import Tokens].
5. The token you added will now show up in your wallet with the correct balance.
How Do I Transfer FTM From Binance To MetaMask?
To send FTM from Binance to MetaMask, first you need to add the Fantom network to your MetaMask wallet. You can learn how to do that above.
Now, copy the MetaMask address and paste it into the Withdrawal window on Binance.
Enter the amount of FTM that you wish to send.
Complete the verification process.
That's it!
How Do I Add Fantom To MetaMask Mobile?
The MetaMask mobile app is made up of two main parts: a wallet and a web browser. The wallet works with any token that is compatible with Ethereum, and the web browser is already set up to work with dapps and smart contracts.
The set-up of MetaMask's mobile application completely repeats the steps of the desktop version. The only thing you need to do differently is to download the app itself from the Play Store.
The order of all further steps is presented above.
From your mobile device, open the Play Store and search for MetaMask or click this link: MetaMask – Apps on Google Play to download.
IMPORTANT! Trust, but verify. When using any cryptocurrency wallet, it is important to make sure you are downloading the correct version.
FAQ
Conclusion
Once you know how to add Fantom(FTM) to MetaMask, you may begin making various types of transactions after Fantom has been configured on your MetaMask. For example, the extension allows you to trade tokens and many more. It's more than just the Ethereum network or Fantom that uses MetaMask. Various other networks that are compatible with the full Ethereum Virtual Machine may be joined to it as well. The BNB Smart Chain, Polygon, Avalanche, Harmony, and several more are examples of these.