Many people have invested in Bitcoin over the years, with 18.7 million Bitcoins currently in circulation. You might be curious about who has the most Bitcoins. You're at the right place. In this blog post, we will look at the top 10 Bitcoin holders and explore their journey to acquiring so much of the cryptocurrency.
10 People with the Most Bitcoin
Let's meet the Bitcoin lovers! The ones who now own the most precious and popular cryptocurrency in the world.
1. Satoshi Nakamoto
There's no surprise to see the name of the Bitcoin creator on top of the list. Satoshi Nakamoto, who is still an anonymous person in the crypto world, is estimated to have mined over 1 million Bitcoins, worth more than $63 billion at the current market price. The interesting thing is that Satoshi has 22,000 different addresses and only 10 of them are on top of the list of wallets with the most BTC in them. It sounds like Satoshi is the most mysterious rich person in the world.
2. MicroStrategy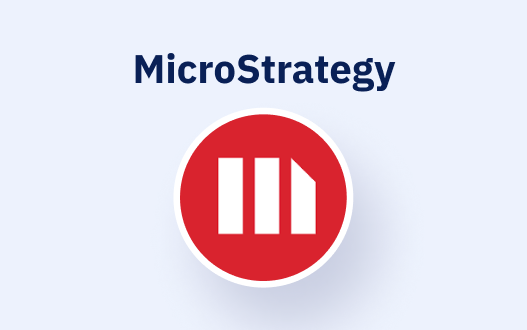 The second place on the list of Bitcoin owners belongs to a company. MicroStrategy, a publicly traded business intelligence company, is known for its significant holdings of Bitcoin. As of the latest data available from August 1, 2023, MicroStrategy holds approximately 152,800 BTC, which it has acquired over time, adding 12,800 bitcoins to its holdings during the second quarter of 2023, for a total investment of approximately $361.4 million during that period.
Michael Saylor founded this business intelligence software firm that bought Bitcoin aggressively beginning in the summer of 2020.
3. Tesla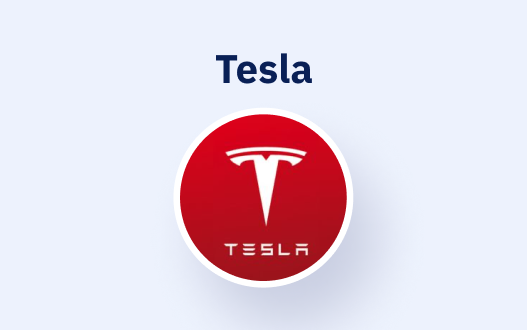 In February 2021, Elon Musk announced that Tesla had purchased 1.5 billion US dollars worth of Bitcoin, making it one of the largest institutional investors in the asset. Furthermore, the company initially started accepting Bitcoin as a payment method in March 2021. Accordingly, buyers can spend almost 2.69 BTC (as of 2023) to purchase one of the models of Tesla's vehicles. However, the price of a Tesla in Bitcoin may fluctuate with the cryptocurrency's market value.
Although Elon Musk sold almost 75% of the company's Bitcoin, nearly $936 million, at the end of 2021, Tesla is still among the companies with the most Bitcoins in hands.
4. Hut 8 Mining Corp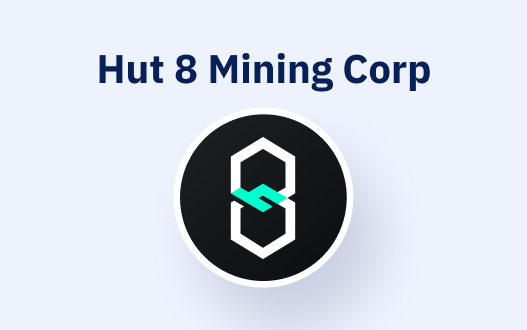 As of the available information, Hut 8 Mining Corp (HUT) has a significant number of Bitcoins in its reserves. Hut 8 is a company that operates as a cryptocurrency mining and high-performance computing provider in North America. As of July 31, 2023, the research shows this company owns 9,255 bitcoins, making it the fourth company on the list of the most Bitcoin holders.
It's important to note that Hut 8 Mining Corp is actively involved in Bitcoin mining, and they add 100% of the Bitcoin they mine to their balance sheet. Therefore, their holdings may vary over time as they continue their mining operations.
Please keep in mind that the Bitcoin holdings of any company can change due to various factors, including mining activities and market conditions.
5. Coinbase Global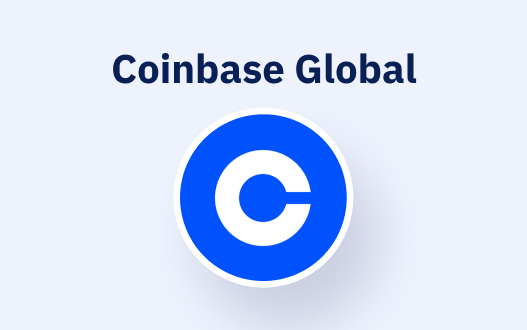 Known as one of the most-used crypto exchanges, Coinbase has its name on the list owning almost 9,000 Bitcoins.
6. Galaxy Digital Holdings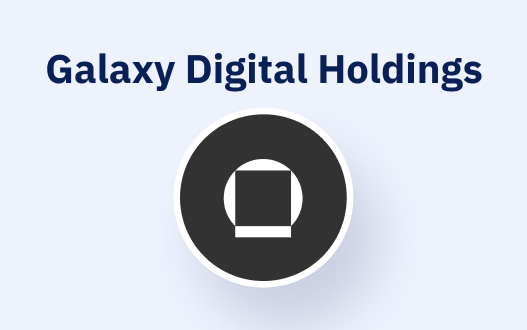 With the aim of helping blockchain institutions and startups to navigate and participate in the growing digital economy, Galaxy Digital Holdings was launched in 2018. From this time on, the company was one of the top investors in cryptocurrency, especially Bitcoin. Based on their 2022 fiscal year financial statements, they were estimated to be holding approximately 8,100 Bitcoin.
7. Block.one 
The blockchain software company, Block.one, was launched in 2017. This company owns more than 8,000 BTC as of the available information, which accounts for approximately 0.038% of the total Bitcoin supply of 21 million. The company has started investing in Bitcoin since 2020.
8. Winklevoss Brothers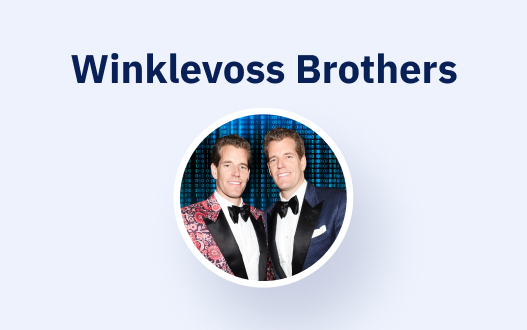 Cameron and Tyler Winklevoss are among the earliest Bitcoin investors, and they also founded the Gemini cryptocurrency exchange. In November 2013, they owned as much as 1% of the circulating supply of Bitcoin, which was a substantial amount at that time. As of February 2023, it's estimated that the Winklevoss twins hold around 7,000 bitcoins.
However, when we look back at their history, we can see that the twin brothers have lost part of their assets due to the fluctuations of the market. But in the end, they are still among the people who have the most Bitcoin.
9. Riot Blockchain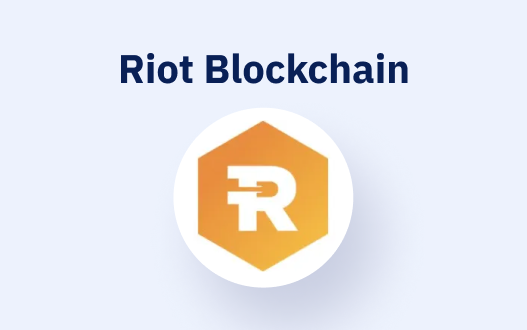 Riot Blockchain is a cryptocurrency mining company based in Castle Rock, Colorado. The company's primary focus is on supporting the Bitcoin blockchain through large-scale mining operations in the United States. This company holds more than 7,000 Bitcoins as of August 2023.
These Bitcoins were produced by the company's mining operations, making Riot one of the prominent Bitcoin mining companies in North America with a substantial amount of Bitcoin in its treasury.
10. Barry Silbert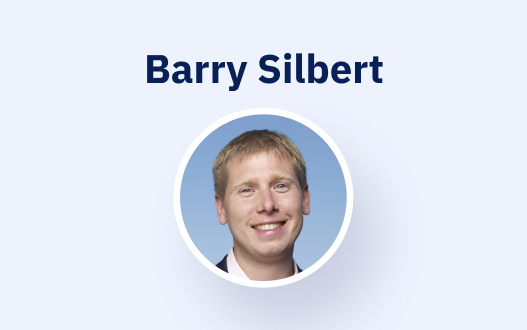 DCG is a prominent player in the cryptocurrency space, with a diverse portfolio of more than 200 companies, including subsidiaries such as Grayscale Investments, Genesis, CoinDesk, Foundry, and Luno.
Barry is the founder of Digital Currency Group, the venture capital company that invests in blockchain and cryptocurrency startups. Although the exact number of Bitcoins that Barry holds is not clear, he is among the prominent Bitcoin holders.
Countries with the Largest Bitcoin Holdings
After checking out the list of the top owners of Bitcoin, it's time to see which countries have the largest Bitcoin holdings. As of the latest reports, the following countries own the most Bitcoins: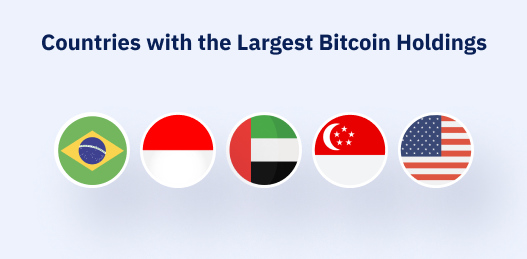 Brazil: It might sound surprising that more than 41% of Brazilians own at least one type of cryptocurrency. Furthermore, people in this country are eager to follow crypto news and find out what's happening to this market. The most popular cryptocurrency in this country is Bitcoin, followed by Ethereum, Stellar, Litecoin, and Bitcoin Cash.
Indonesia: The percentage of Indonesians who own cryptocurrency is the same as in Brazil. It seems that 41% of people in this country have at least one type of cryptocurrency in their wallet and most of them hold Bitcoin as a valuable asset.
UAE: Although crypto is not a legal method of payment or deposits in UAE, at least 35% of people in this country own digital assets. Furthermore, most people are eager to hold cryptocurrency in this country, but maybe the rules and regulations prevent them from taking their step into this world. Meanwhile, it is essential to learn more about the crypto rules and regulations of the country you live in before starting to buy cryptocurrency. 
Singapore: Almost 30% of people in Singapore hold cryptocurrency, among them, Bitcoin has the highest popularity.
United States: It's no surprise to see the name of the United States on this list. However, only 20% of Americans have bought cryptocurrency till now.
Conclusion
Bitcoin has created a new generation of billionaires, as seen by the list of prominent Bitcoin holders. While they might have acquired their fortunes in many different ways, one thing is for sure – holding Bitcoin has been incredibly profitable over the years. It is an exciting time to be a Bitcoin investor, with the value of the digital asset rising to unprecedented levels. If you want to invest in this digital asset, it's time to Buy Bitcoin on Blocktrade now.
As more institutions and individuals begin to recognize the potential of cryptocurrencies, it is only a matter of time before we see a new list of Bitcoin billionaires emerge.
FAQs
How much Bitcoin does Elon Musk own?
Since Elon Musk has made different statements at different times, it is not clear how much Bitcoin he exactly owns. However, in April 2021, Elon sold 10% of the Bitcoin holdings he had under the name of Tesla company. On the other hand, Tesla still owns about $1.35 billion worth of Bitcoin, and Musk's share would be worth about $270 million.