The Legal Battle With The SEC  
Before answering the question, "Why can't I buy XRP," we recommend you read our What is XRP article, which describes the history and structure of this cryptocurrency in great detail.
Now, let's go to the actual lawsuit story.
On Dec. 22, 2020, the U.S. Securities and Exchange Commission announced that it had filed a lawsuit against Ripple Labs Inc. and two of its executives, who are also large security holders. The case says they raised more than $1.3 billion by selling digital asset securities without registration.
According to the SEC's complaint, Ripple, Christian Larsen, the company's co-founder, and Bradley Garlinghouse, the company's current CEO, raised money to run the business. The suit claims that Ripple got money from investors in the U.S. and worldwide starting in 2013 by selling digital assets called XRP. This was done without being registered as a security. Ripple is also said to have given out billions of XRP in exchange for things other than cash, like labor and market-making services. According to the complaint, Larsen and Garlinghouse set up and promoted the XRP sales that helped finance the company's business and sold about $600 million worth of XRP without registering it. The complaint says that the defendants broke the federal securities laws because they didn't register their offers and sales of XRP or show that they were exempt from registration.
Marc P. Berger, Deputy Director of the SEC's Enforcement Division, said:
The registration requirements are meant to make sure that potential investors, especially retail investors, get important information about an issuer's business operations and financial condition. In this case, Ripple and its executives failed for years to meet these core investor protection provisions. As a result, investors didn't get the information they were owed.
And Still, Why Can't I Buy XRP?
After the start of the trial, some kind of uncertainty became very relevant in the community. The lawsuit frightened XRP investors, making them believe they could hold a security. Many XRP maximalists tried to calm the market by stating that most XRP trading was outside the US. Hence, the SEC's jurisdiction had no bearing on them and wouldn't affect the price. They were wrong. XRP lost almost 70% of its value in days following the SEC's lawsuit announcement. XRP crashed from $0.58 to $0.17.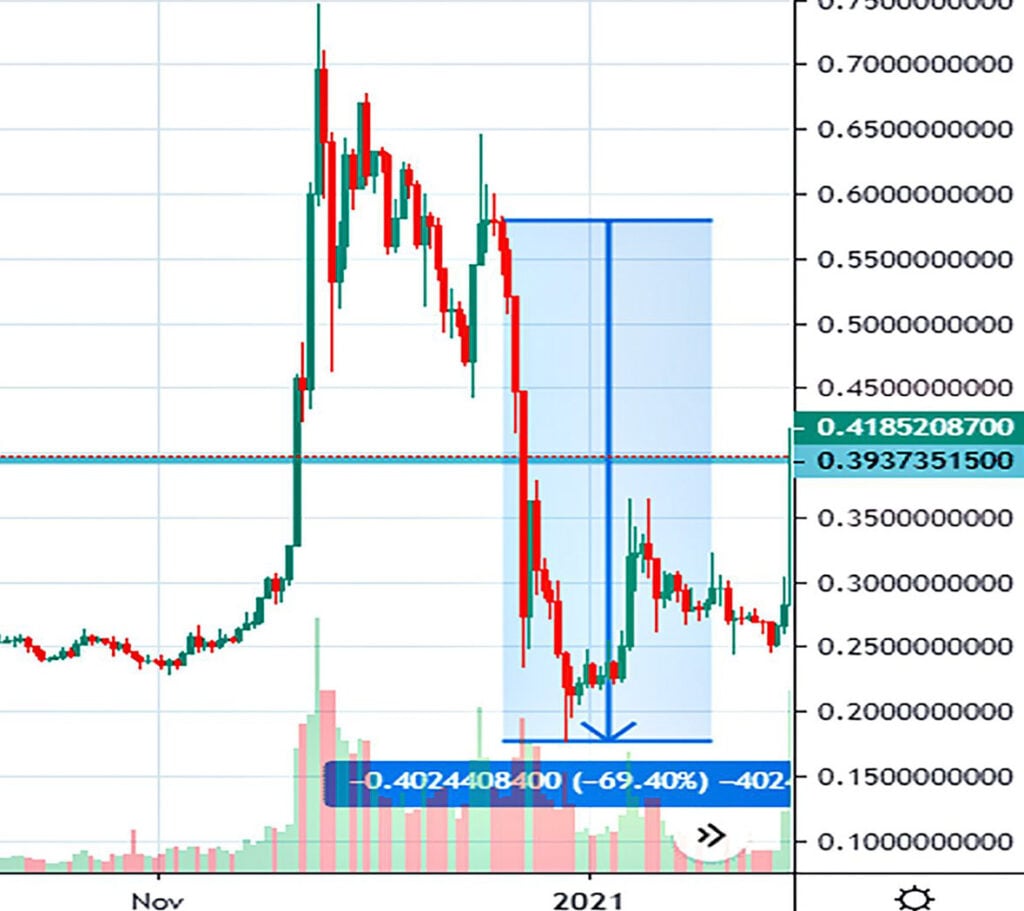 Thus, the sentiment began to bearish, and many investors believed XRP would go to zero. But XRP proved that the lawsuit couldn't prevent it from having a massive price pump. The XRP price has always followed the rest of the altcoin market.
So, when the altcoin market surged in March 2021, XRP's price rallied with it. Investors who bought the bottom of the lawsuit crash watched their XRP portfolio shoot up by more than 1,000%.
You can learn more about Ripple's price history in our XRP Price Predictons article. Not only the past but also the future of XRP is discussed there.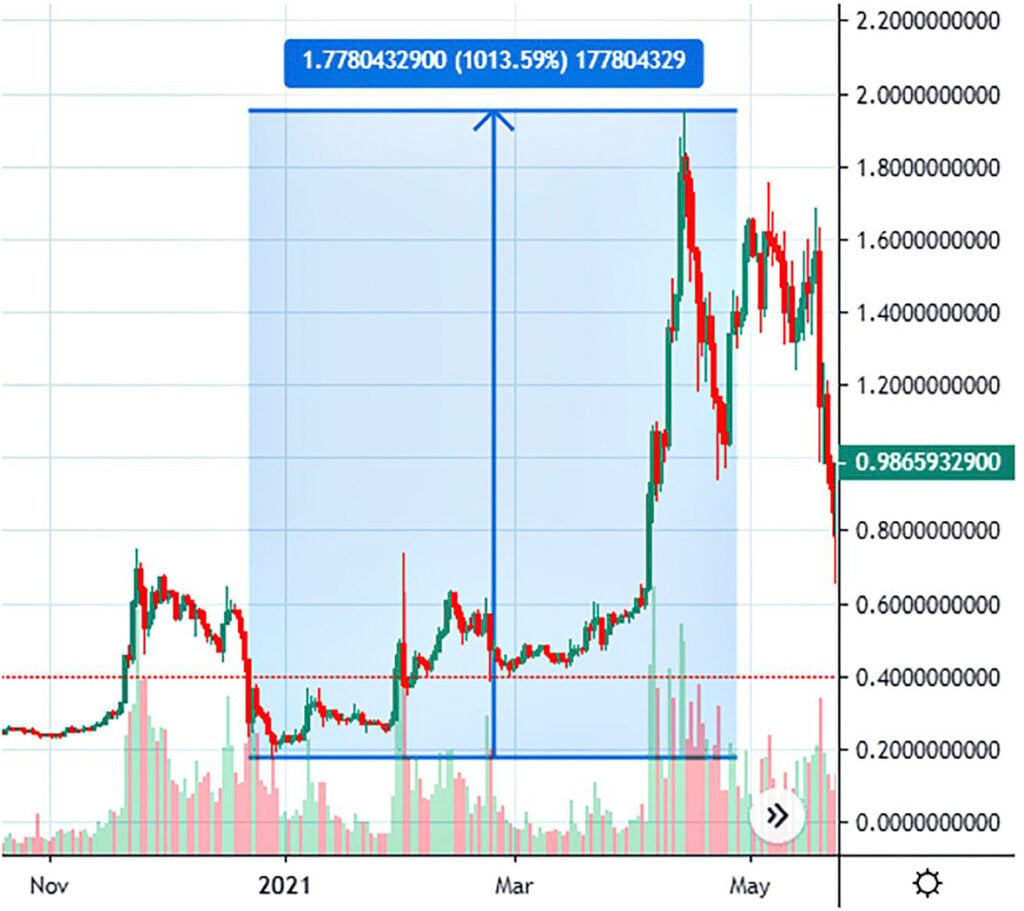 XRP's price has shown that the lawsuit can drastically decrease its value, but it also can't prevent it from having a bull run. 
The Lawsuit's Impact on The Crypto's Future
Why is all this so important for Ripple's future in particular and crypto in general?  
Currently, many virtual currencies are regulated through CFTC regulations, which are far less heavy-handed than the rules applied by the SEC. So, if the SEC wins, they'd have regulatory oversight over many virtual currencies being traded today. 
There's a good chance that this extra oversight could stifle the technology's development in the US since it was built independently of heavy government regulations. As a result, other countries would likely lead out on its development. 
On the other hand, if Ripple wins, the CFTC's lighter regulations would likely apply, and blockchain technology would be freer to develop. By the way, a potential downside would be the lack of legal safeguards against criminal activity. Though many states that the potential for something to be used in a crime doesn't justify regulating fair use. 
What does the future hold? It remains unclear. The SEC v. Ripple case has a long—and likely messy—process of courtroom litigation ahead of it, and we're all watching to see what will result. 
The Result
On July 13, 2023, the court accepted that the XRP tokens are not securities. It was great news for XRP holders, as the price rose 96% in just one day. Read more about the result of the SEC lawsuit against Ripple.
Where Can I Buy XRP? 
Most exchanges that list XRP are not allowed to operate in the United States. In addition, the cryptocurrency exchanges permitted in the U.S. do not list XRP in response to an investigation by the Securities and Exchange Commission (SEC). So, if you're in the US, we think it's already clear why you can't buy XRP.
However, don't forget that you can use a VPN service!
Here are some of the exchanges that allow XRP to be bought or traded։
Bithumb 
Bitstamp 
FTX 
Kraken 
Bitfinex 
Poloniex 
eToro 
Liquid 
Gate.io 
WazirX 
Phemex 
The Best XRP Wallets 
If in any case, you decide to buy XRP, then it is better to use a quality wallet.
We have made a comparative review of the best XRP wallets.   
Using these wallets, you can securely buy and sell XRP.
 FAQ 
Final Thoughts 
So, we answered why you can't buy XRP or why it's a risk. The rest is up to you to decide. 
Just remember that XRP isn't available on most U.S.-based crypto exchanges. That could change if the SEC lawsuit's outcome reveals that XRP is a currency, not a security. However, if the SEC wins, you may have to go out of the country or start to use VPN services to buy XRP. 
While buying XRP in the U.S. is challenging, you can still technically buy it in U.S. dollars (USD). 
To buy XRP at the smallest possible cost and with zero fees, you can use Blocktrade as a secure and reliable exchange platform.